2022 - 2023
Masterclass Schedule
Key to Change is thrilled to offer our students master classes with distinguished guest artists from around the world. This school year our students will have the opportunity to work with the following renowned musicians: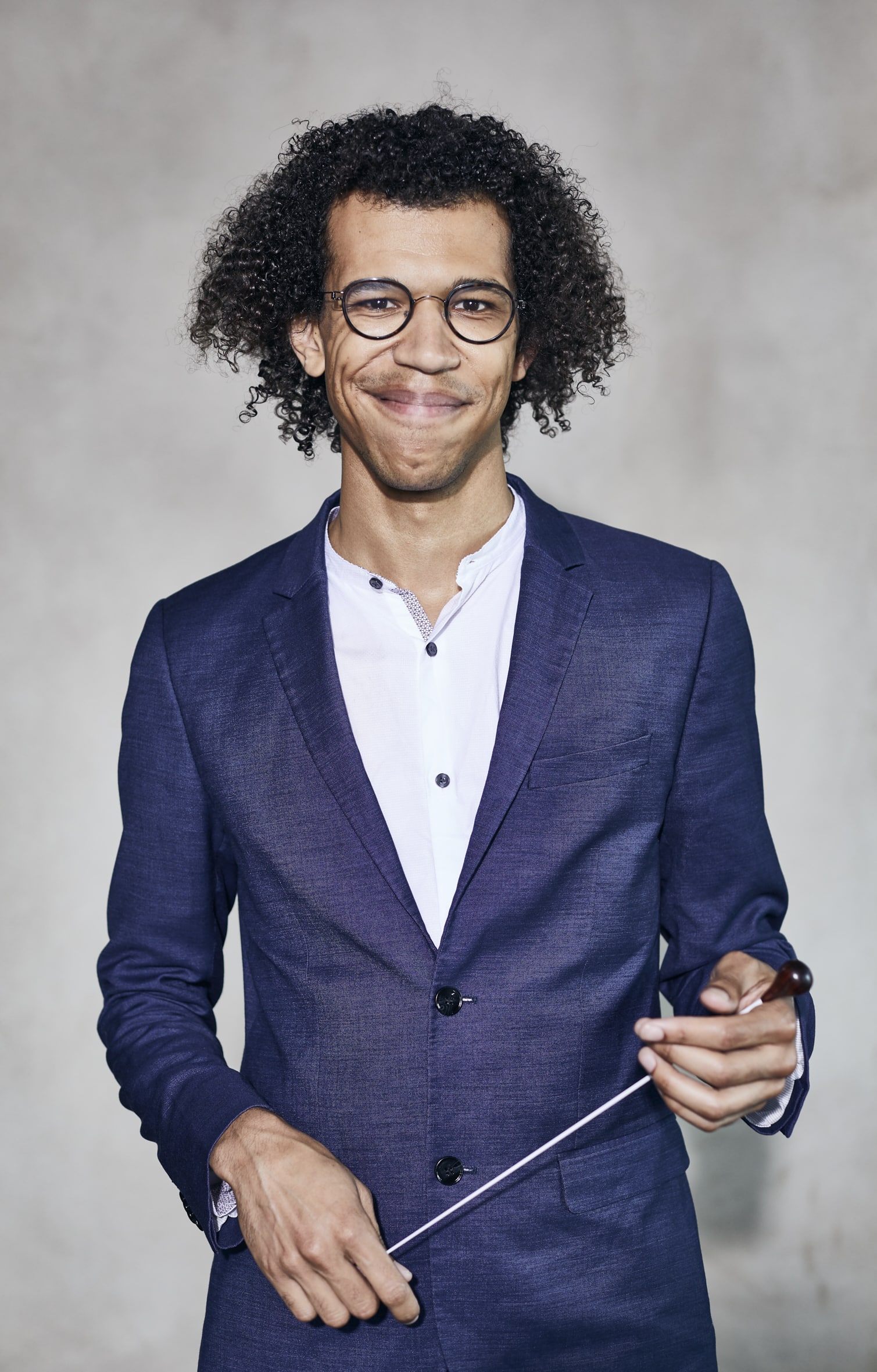 Jonathon Heyward, conductor
Friday, September 30, 2022 at 5pm, pacific
Jonathon Hayward is an American conductor. From 2016, he was assistant conductor of The Hallé, and music director of The Hallé Youth Orchestra. He has been chief conductor of the Nordwestdeutsche Philharmonie from 2021. Most recently, the Baltimore Symphony Orchestra announced that it had chosen Jonathon Heyward as its next music director. He is the first person of color to direct the Baltimore Symphony Orchestra.
Heyward studied conducting at the Boston Conservatory with Andrew Altenbach, and then was assistant conductor for both the conservatory's opera department and the Boston Opera Collaborative, where he worked on productions of Puccini's La Bohème, Mozart's Die Zauberflöte and Britten's The Rape of Lucretia. He completed post-graduate studies at the Royal Academy of Music in London with Sian Edwards in 2016.
Heyward was assistant conductor at the Hampstead Garden Opera Company from 2013. He won the 2015 International Besançon Competition for Young Conductors. When he left the Academy, he became assistant conductor of The Hallé, and music director of The Hallé Youth Orchestra. He has been chief conductor of the Nordwestdeutsche Philharmonie from 2021.
He conducted the National Youth Orchestra of Great Britain at the Royal Albert Hall in London at a concert of the 2021 Proms in a new work by Laura Jurd, Prokofiev's Second Violin Concerto with soloist Nicola Benedetti, and Beethoven's Third Symphony. The reviewer of The Guardian noted that he led "from memory – a fast and fearless performance of Beethoven's Eroica Symphony, in which loud chords exploded, repeating like fireworks in the hall's dome, and the quietest passages barely registered. It was exuberant, exhilarating stuff". 
Heyward will listen to string students perform and provide feedback to them during the masterclass. 
Read our Press Release. 
RSVP on our Event Page.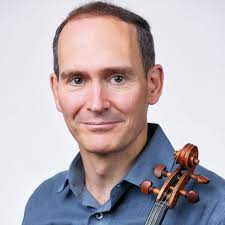 Tuesday, October 18, 2022 at 6pm, pacific
Violinist Grant Donnellan holds a Master of Music degree and Performance Certificate from Yale School of Music, and a Bachelor of Music in Performance from Oberlin Conservatory. His principal teachers include Sydney Harth, Eric Friedmann, Roland and Almita Vamos, and the Tokyo String Quartet. While at Yale he received the Ellen Battell-Stoeckel Chamber Music Excellence Award and was a member of the Irving S. Gillmore Scholarship Piano Trio. He has performed with numerous symphony orchestras, including the American Sinfonietta. Donnellan has been a guest artist at the Olympic Music Festival, the Governor's Recital Series, Bellingham Festival of Music, Wintergreen Music Festival, Cascadia Spring Music Festival, the Boulder Bach Society and the Holzhausen Music Festival in Germany. He has performed concertos with the Whatcom Symphony, Northwest Sinfonietta and the Western Washington University Symphony Orchestra. He teaches violin and coaches chamber music at Western and co-directs the summer Chamber Music Festival.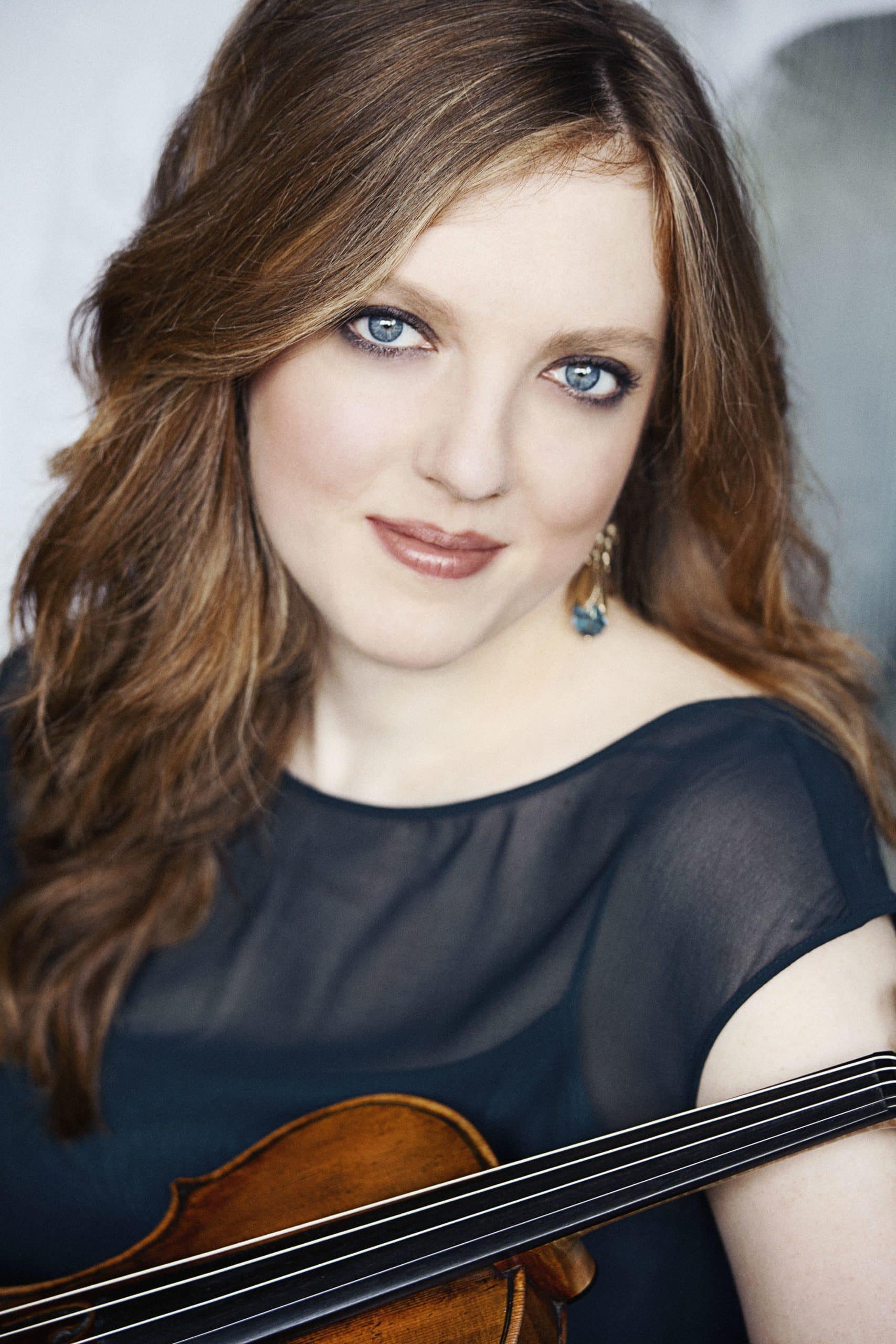 Rachel Barton Pine, violin
Renowned violinist Rachel Barton Pine visits students in group violin and viola classes and conducts masterclasses for Young Artist Academy students. 
Rachel performs with the world's leading orchestras, including the Chicago Symphony, Vienna Symphony, Philadelphia Orchestra, Royal Philharmonic, and Camerata Salzburg. She has recorded 40 acclaimed albums, many of which have hit the top of the charts.
She has appeared on The Today Show, CBS Sunday Morning, CNN, PBS NewsHour, A Prairie Home Companion, and NPR's Tiny Desk, and has been featured in the Wall Street Journal, Los Angeles Times, and New York Times.
She holds prizes from several of the world's leading competitions, including a gold medal at the 1992 J.S. Bach International Violin Competition in Leipzig, Germany.
Learn more about Rachel Barton Pine.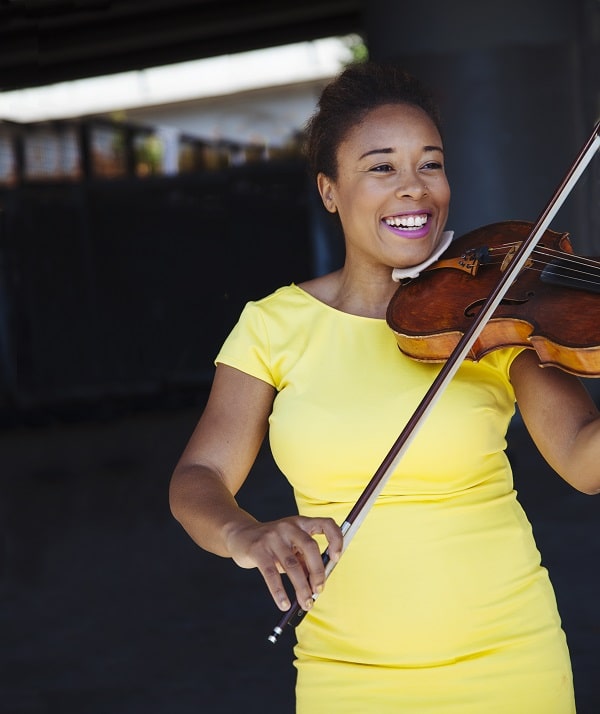 Tuesday, January 24, 2023
Jennifer Arnold visits Key to Change group classes and conducts masterclasses for Young Artist Academy students. 
Jennifer Arnold spent fourteen seasons as a violist with the Oregon Symphony. Jennifer worked as a staff member for Portland's 45th Parallel chamber series spending the last season as Director of Artistic Operations. In 2016 Jennifer took a sabbatical and was chosen as the first Diversity Fellow in Arts Administration for the Sphinx Organization, supporting the global conference SphinxConnect in Detroit, MI. As an advocate for arts education and access, she served three years as the Oregon chapter president of the American String Teachers Association and was on the planning committee for Oregon Bravo, Portland's El Sistema program.
Jennifer hails from Cleveland, OH and is a proud graduate of the Cleveland Institute of Music. In addition to her musical work, she is a member of the Urban League and volunteers for social justice based non-profits in her free time.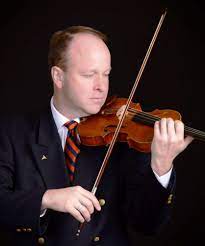 Tuesday, February 28, 2023 at 6pm, pacific
Violinist Svend Rønning enjoys a varied career as an artistic director, chamber musician, concertmaster, educator, and soloist. He is Chair of the String Division at Pacific Lutheran University where he is Professor of Music and violinist in the Regency String Quartet. His prior teaching appointments have included faculty positions at the Eastern Music Festival, the Shenandoah Conservatory, and the University of Virginia. One of the most active performers in the Puget Sound, Dr. Rønning serves as Concertmaster of Symphony Tacoma, as well as performing frequently as soloist, recitalist, chamber musician and recording artist. He is also Artistic Director of the Second City Chamber Series, Tacoma's award winning producer of chamber music concerts and chamber music educational programs. Additional activities have included period instrument performance with the Puget Sound Consort, Tacoma's ensemble for early music.
Learn more about Svend Rønning.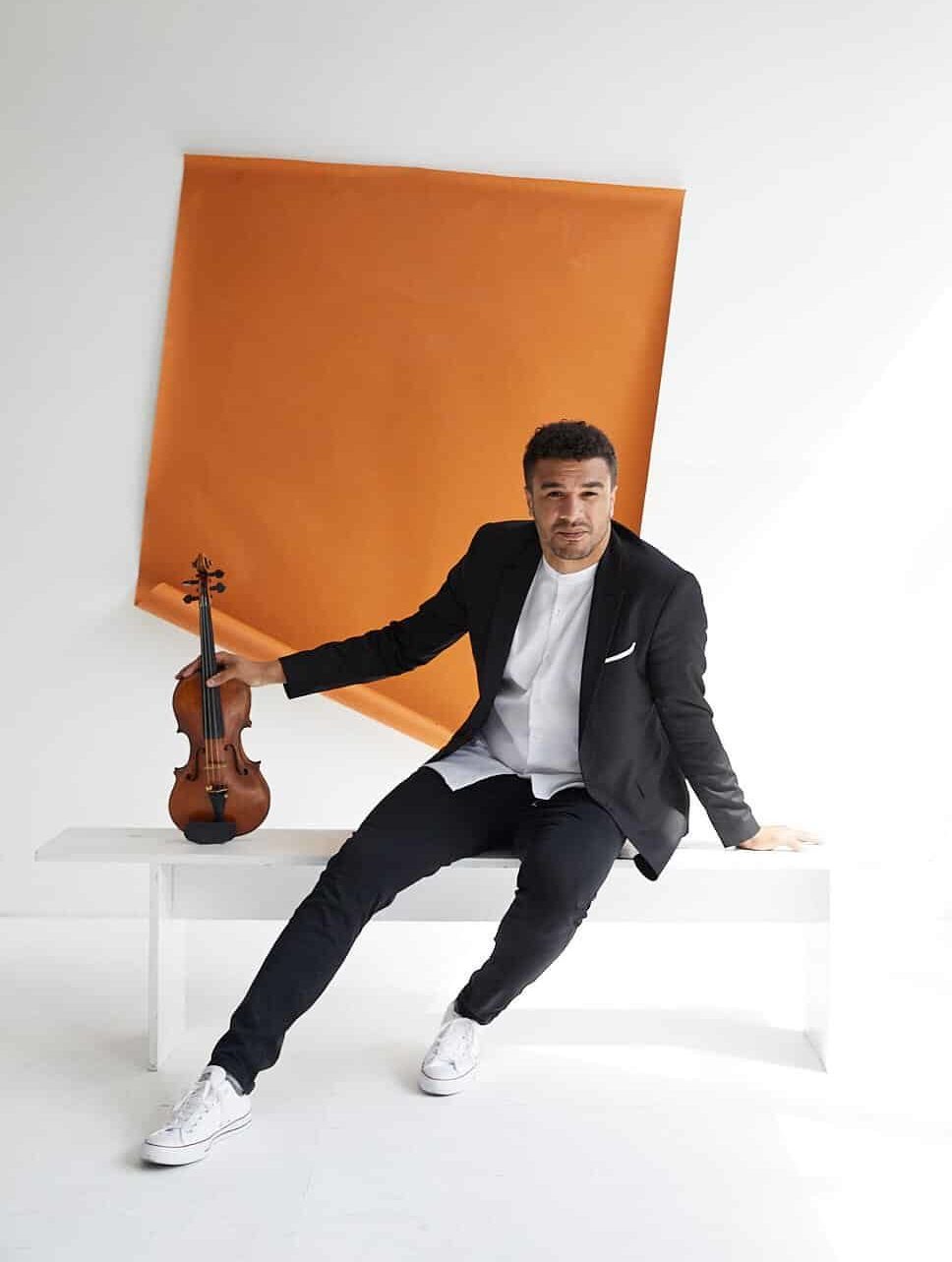 Curtis Stewart, Composer in Residence
Based in New York, Stewart enjoys an eclectic career bouncing between various realms of music: from MTV specials with Wyclef Jean and sold out shows at Madison Square Garden with Stevie Wonder, Bruce Springsteen, and Seal, to stints at the Kennedy Center with the Jimmy Heath Big Band and performance installations at the Whitney Museum, the Guggenheim Museum, and Museum of Modern Art in New York. He has performed as a classical soloist at Lincoln Center, and Carnegie Hall, as a special guest soloist/curator with the New York Philharmonic "Bandwagon," held chamber music residencies at the Metropolitan Museum of Art, and appearances at the Newport Jazz Festival. His ensembles PUBLIQuartet and The Mighty Third Rail realize a vision to find personal and powerful connections between styles, cultures, and music. He is the Chamber Music & New Juilliard Ensemble Manager at the Juilliard School, in NYC. 
Read our Press Release.
Learn more about Curtis Stewart. 
Masterclass will occur during the Solo String Festival, April 14 - 16, 2023
Jason began his viola studies at age eleven through the public schools in his hometown of Southfield, MI. Jason serves on faculty at Project STEP, an intensive training program for minority string players in Boston, as well as the New England Conservatory's Summer Orchestra Institute. He was the violist in the
Boston Public Quartet
and resident musician at
musiConnects
, a non-profit which provides free instruments & comprehensive music education to underserved children in Boston, for nine years.
Jason has had the honor of studying privately with Martha Strongin Katz, Yizhak Schotten, and Caroline Coade. He has appeared as soloist with the Ann Arbor Symphony Orchestra, is a member of the Sphinx Symphony Orchestra, and formerly played with the Flint Symphony Orchestra, among others. 
Learn more about Jason Amos.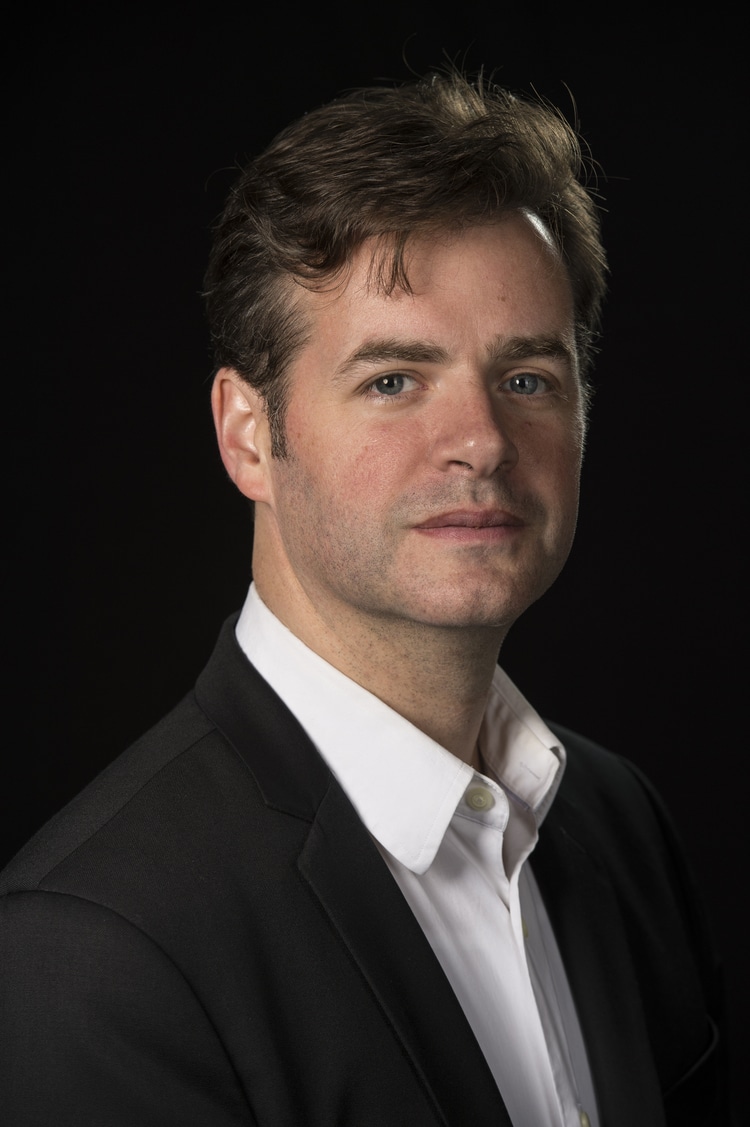 Masterclass will occur during the Solo String Festival, April 14 - 16, 2023
"Robert Simonds has had a multifaceted career as an orchestral player, chamber musician, soloist, and administrator. In 2021, Rob stepped down as Principal Second Violinist of the Rochester Philharmonic Orchestra to pursue a Master in Public Administration degree at Harvard University, John F. Kennedy School of Government.
Rob's most recent recording is a set of solo violin variations on The Star Spangled Banner written for him by composer Michael Markowski. In addition to working with leading composers, Rob has collaborated with diverse artists such as Rhiannon Giddens, Lizzie No, Joe Pug, Ben Sollee, The Low Anthem, My Morning Jacket, and Alabama Shakes. "
Rachel Lee Priday, violin
Tuesday, May 23 at 6pm, pacific
Rachel began her violin studies at the age of four in Chicago. Shortly thereafter, she moved to New York City to study with the iconic pedagogue Dorothy DeLay; she continued her studies at The Juilliard School Pre-College Division with Itzhak Perlman. She holds a B.A. degree in English from Harvard University and an M.M. from the New England Conservatory, where she worked with Miriam Fried. In the fall of 2019, she joined the faculty of the University of Washington School of Music as Assistant Professor of Violin.
Rachel Lee Priday has been profiled in The New Yorker, The Strad, Los Angeles Times and Family Circle. Her performances have been broadcast on major media outlets in the United States, Germany, Korea, South Africa and Brazil. She has also been featured on the Disney Channel, "Fiddling for the Future" and "American Masters" on PBS, and the Grammy Awards. 
Learn more about Rachel Lee Priday.
Tuesday, June 27 at 6pm, pacific
A founding member of the
Miró Quartet
, Daniel began his violin studies at the age of 3 under the tutelage of his father. At age 5, he entered the San Francisco Conservatory Preparatory Division on a full twelve‐year scholarship, where he studied violin with Serban Rusu and Zaven Melikian, and chamber music with Susan Bates. At the age of 10, Daniel was first introduced to string quartets.
Vamos, and conducting with Robert Spano and Peter Jaffe. He completed his Masters degree at the Cleveland Institute of Music, where he studied with former Cleveland Quartet violinist Donald Weilerstein. Daniel is on faculty at the Sarah and Ernest Butler School of Music at the University of Texas at Austin, where he teaches private violin students and coaches chamber music. He concurrently maintains an active international touring schedule as a member of the Miró Quartet. 
Learn more about Daniel Ching.
Share this on Social Media