2022 - 2023
Studio Class Schedule
Key to Change offers our Private, Combo and Young Artist Academy students Studio Classes with instructors Dr. Quinton Morris and Noah Geller, Concertmaster of the Seattle Symphony. Students work with instructors and a piano accompanist in a masterclass setting. All Key to Change students are welcome to attend and observe. Key to Change also offers Masterclasses with visiting artists. Learn more about future Masterclasses on our Masterclass page.
Fall Trimester
Tuesday, October 25, 6:00 – 7:30 pm
Tuesday, November 8, 6:00 – 7:30 pm 
Tuesday, November 22, 6:00 – 7:30 pm 
Tuesday, December 6, 6:00 – 7:30 pm 
Winter Trimester
Tuesday, January 17, 6:00 – 7:30 pm 
Tuesday, January 31, 6:00 – 7:30 pm 
Tuesday, February 14, 6:00 – 7:30 pm 
Tuesday, April 11,  6:00 – 7:30 pm 
Tuesday, April 18, 6:00- 7:30 pm 
Spring/Summer Trimester
Tuesday, April 25, 6:00 – 7:30 pm 
Tuesday, May 23, 6:00 – 7:30 pm 
Tuesday, June 6, 6:00 – 7:30 pm 
Tuesday, June 13, 6:00 – 7:30 pm 
Tuesday, July 18, 6:00 – 7:30 pm 
Tuesday, August 1, 6:00 – 7:30 pm 
Tuesday, August 15, 6:00 – 7:30 pm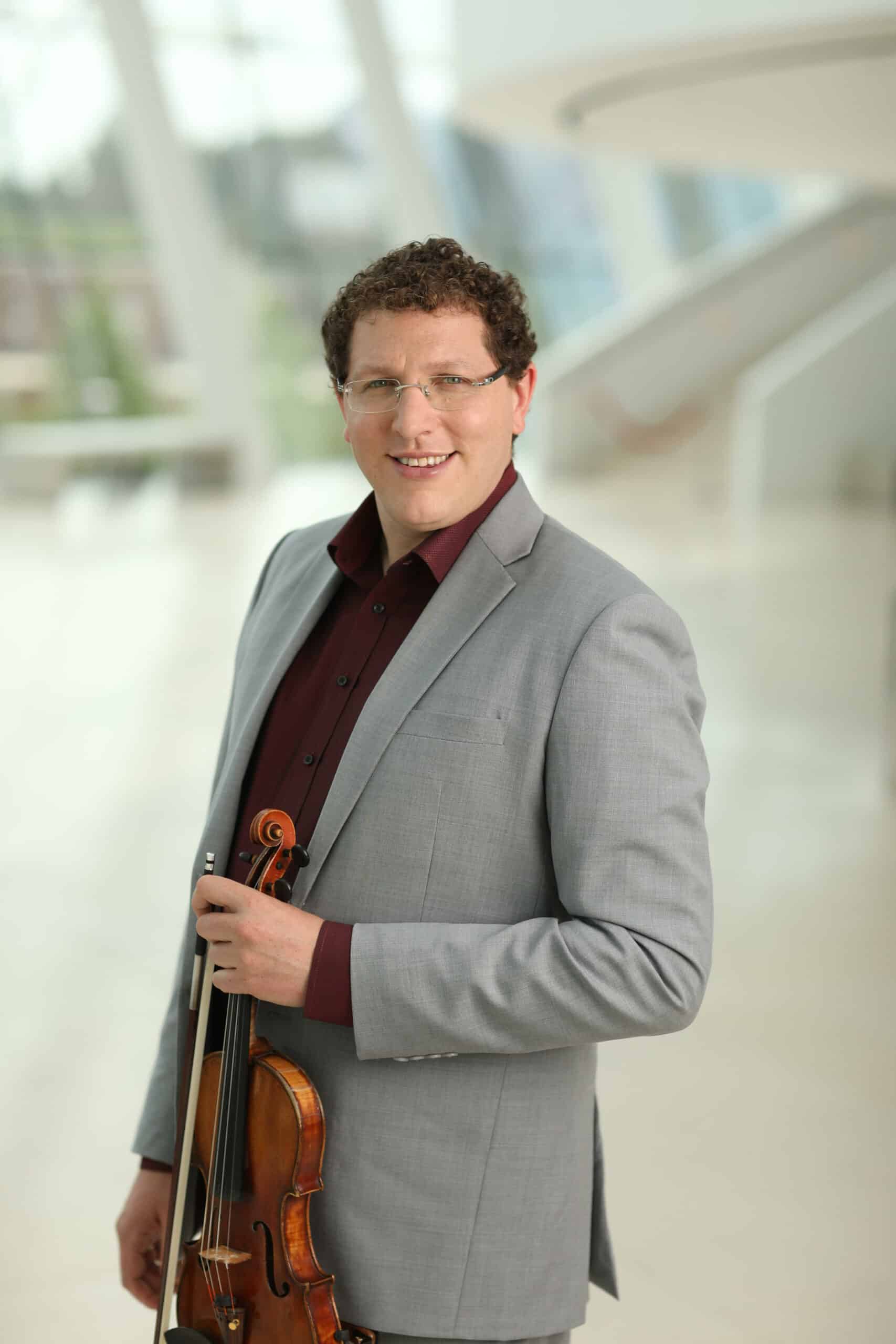 Music Instructor and Coach
Noah Geller is the Concertmaster of the Seattle Symphony. He comes to Seattle from the Kansas City Symphony, where he was Concertmaster since 2012. Prior to this, he held posts in The Philadelphia Orchestra as a first violin section member and later as Acting Assistant Concertmaster. He attended The Juilliard School for both his Bachelor and Master of Music degrees and has also performed with many chamber and festival organizations around the U.S. including the Marlboro Music Festival, Orpheus Chamber Orchestra, Tanglewood Music Center, and here in the Pacific Northwest at the Olympic Music Festival in Port Townsend, Washington.
Geller and his wife, percussionist Mari Yoshinaga, and their dog, Monkey, reside in Seattle. He performs on a violin by Justin Hess made in 2020.
Seattle University Violin Professor and Founder of Key to Change
Dr. Quinton Morris enjoys a multifaceted career as a concert violinist, educator, entrepreneur, radio host and filmmaker. He has performed solo concertos, recitals and presented masterclasses and lectures at some of the world's most respected venues, including the Seattle Symphony, Carnegie Hall (New York), TEDxSeattle, Seattle Art Museum, Roberts Project Art Museum (Los Angeles), the Sydney Opera House (Australia), the Louvre Museum (Paris), National Normal Taiwan University (Taiwan), Dong-eui University (Korea), the American String Teachers Association National Conference, the University of Paris, Monash University (Australia) and Tumaini University (Tanzania), among many others. 
He has received numerous awards for his artistic and community service including the Distinguished and Audience Favorite Awards at the Ibla International Competition, the Washington State Governor's Arts Award, the Seattle Mayor's Arts Award, Puget Sound Business Journal's 40 Under 40 Award and Hall of Fame Alumni Award from Renton High School. As a filmmaker, he has received the top prize first place at the European Independent Film Awards (Paris), the Bronze Award at the Global Music Awards in Los Angeles and high honors at the New York Film Awards. 
Dr. Morris founded Key to Change in 2017 with the goal of providing underserved youth and students of color living in South King County with opportunities to take violin and viola lessons. Since the inception of Key to Change, hundreds of students have had an opportunity to take music lessons, participate in numerous musical outreach activities and learn in a diverse and inclusive environment. At the beginning of the global pandemic, Dr. Morris led a successful pivot from in-person to online lessons resulting in the string studio's student enrollment quadrupling and retaining over 90% of students who enrolled in the program. 
Dr. Morris is an Associate Professor of Violin at Seattle University, where he is the first tenured music professor in over 40 years. He is the second living Black violinist in United States history to receive tenure and promotion at the university level. He is also the Artist-Scholar in Residence at Classical King FM 98.1, where he hosts the radio and video show Unmute The Voices. He is also the former co-chair of the Seattle Arts Commission. 
A native of Renton, Washington, Dr. Morris holds a Bachelor of Music degree from the University of North Carolina School of the Arts; a Master of Music degree from the Boston Conservatory; and a Doctor of Musical Arts degree from the University of Texas at Austin. He is currently finishing a graduate diploma in business at the Harvard Extension School. In his spare time, he enjoys watching football, spending time with his family, traveling, wine tasting and collecting toy red cars.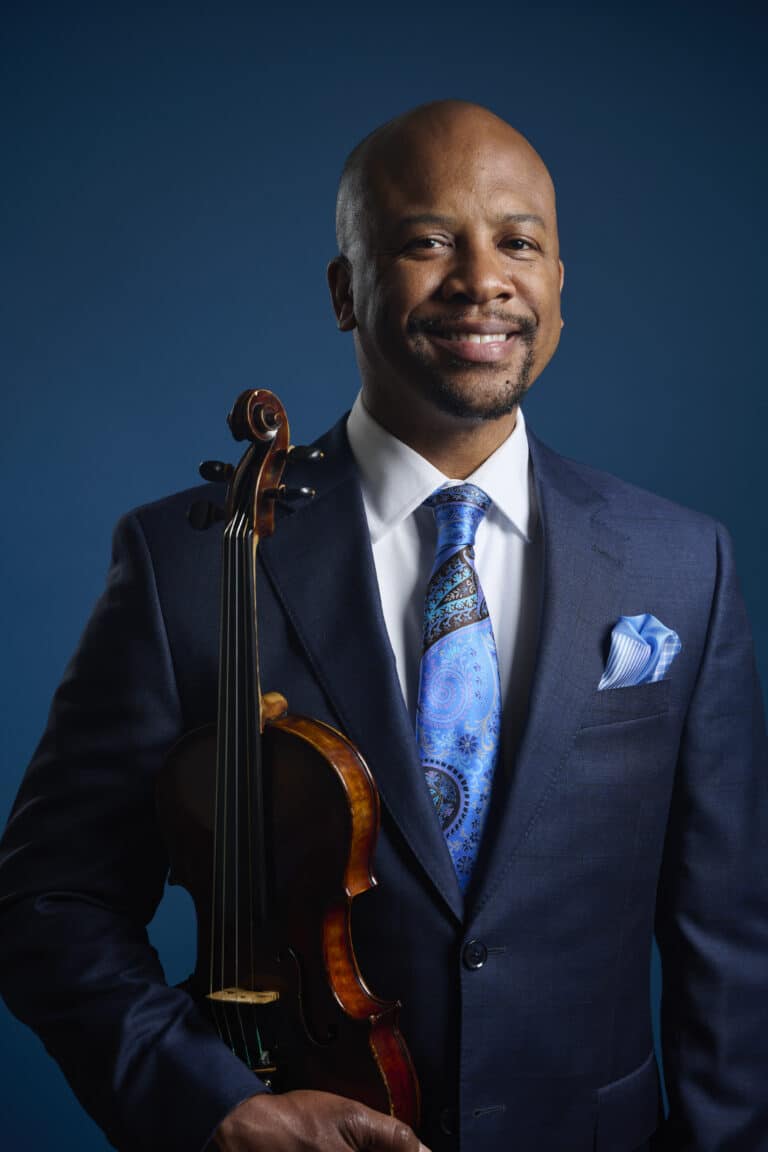 Share this on Social Media