On behalf of our students, thank you!
[Above] Dr. Quinton Morris, executive director & founder expresses his gratitude and sincerest appreciation for our donors and community, who have supported our students during the most disruptive and ever changing year. In this video, Dr. Morris speaks about the transition students experienced going from virtual lessons back to in person lessons. He also outlines how students bonded through our studio community to create deep connections and friendships, which have holistically strengthened our organization. Because of such, we dedicate our final fundraising appeal to those connections that have been created – "Best Studio Buddy" End of Year Campaign. 
Please consider investing in our students' friendships and their musical development with an end of year donation to Key to Change. 
A Message from Instructor Noah Geller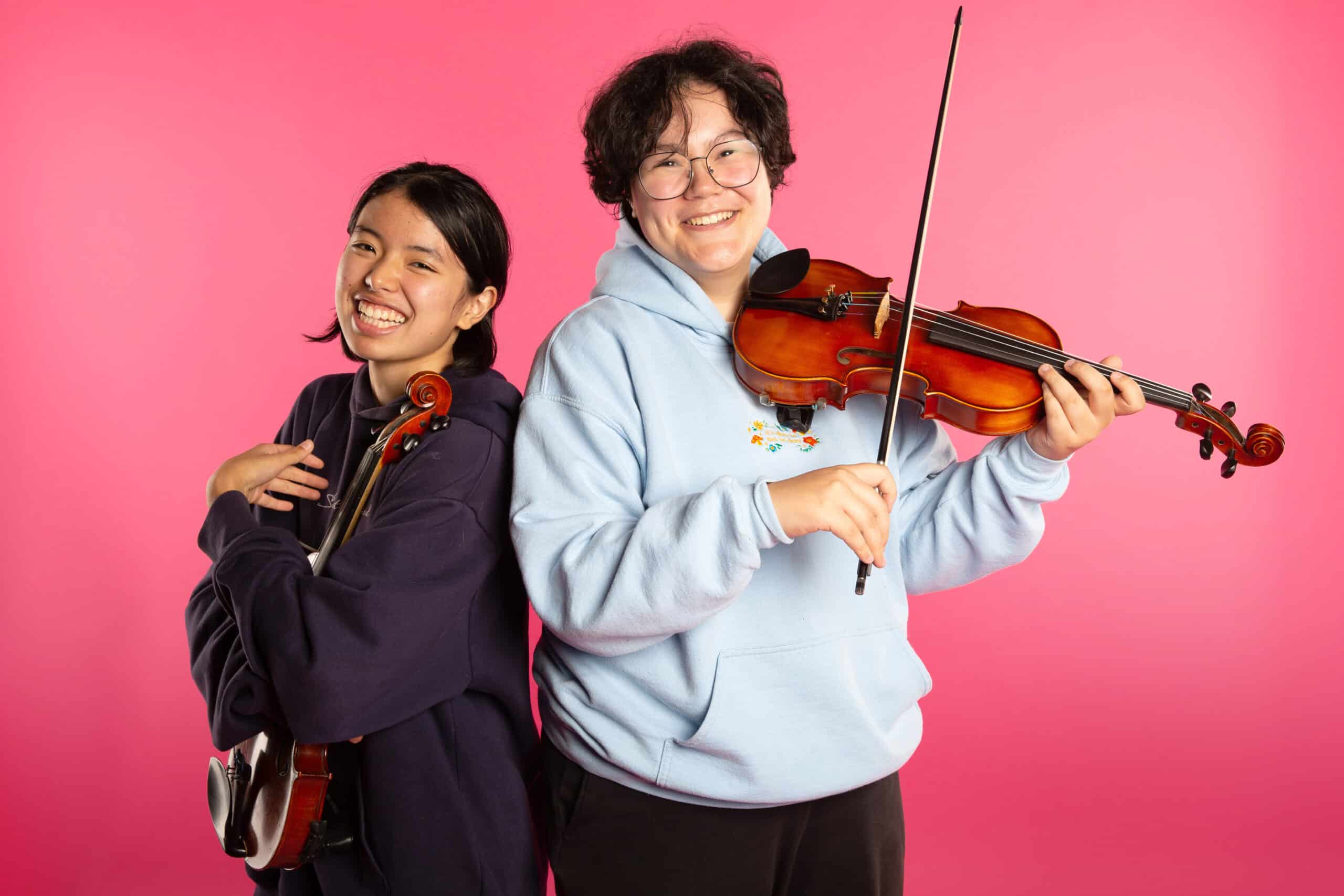 "Alena inspires me not just because she works hard and is not afraid to take chances, but because she is able to balance her work, school, French horn, and violin lessons. She knows how to use her time, and is always giving her best in what she does. Alena inspires me to strive for excellence and always work hard." – Lynn
Lynn Terao and Alena Kang are seniors at Tyee High School and became fast friends after joining Key to Change during the pandemic in 2020. These two students are inseparable and study and practice together constantly. In addition to taking group lessons at Key to Change, they are both fantastic visual artists and both play instruments in their high school band. Their friendship is one that other students look up to in the studio and they are great role models in their group lessons – especially towards their younger studio mates. We're thankful that you support their friendship through our studio!
Invest in Lynn and Alena's continued friendship with a gift before December 31st!
Watch Lynn and Malak (a friend of both Alena and Lynn's) talk about their experience at Key to Change
Meet Cherlanda and Emeraude
Cherlanda and Emeraude became fast friends when Emeraude joined our string studio virtually during the pandemic in 2020. Both in 9th grade, Emeraude lives in Auburn and Cherlanda lives in Des Moines – complete opposite ends of South King County! Cherlanda had already been enrolled in group lessons for one year (2019) and was so happy to welcome another female student, who not only played the violin, but resembled her in appearance and has immigrant parents. Their friendship developed during online classes and since returning to in-person lessons, these two students have been inseparable! They not only enjoy playing the violin together, but they encourage one another to practice (along with their friend Justice) through their group text chat, and enjoy comparing their native tongues of French and Creole, watching Netflix films, and discussing fashion.
Cherlanda and Emeraude are both scholarship students, and you've graciously supported them since they enrolled. Continue to support their friendship with an end-of-year gift.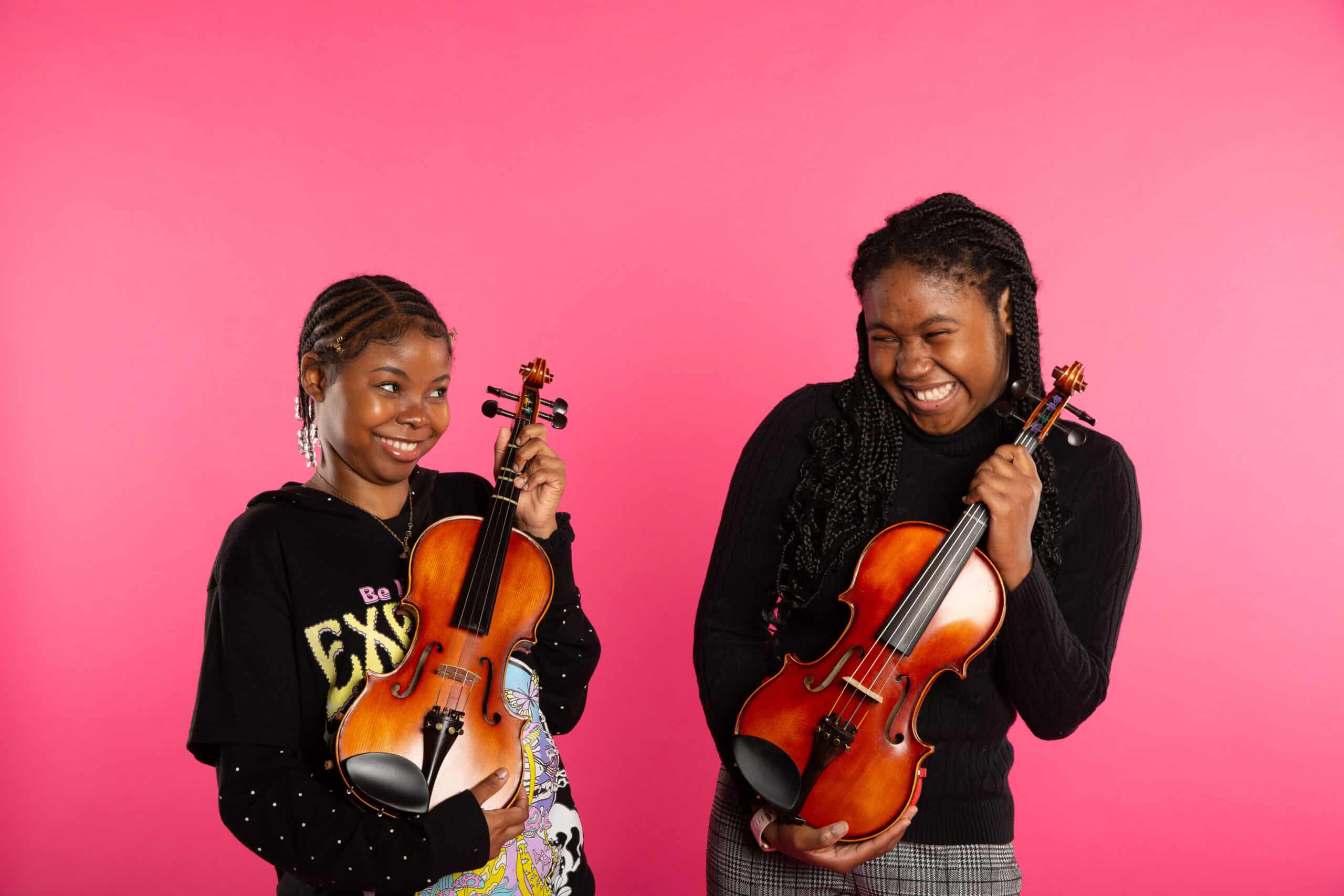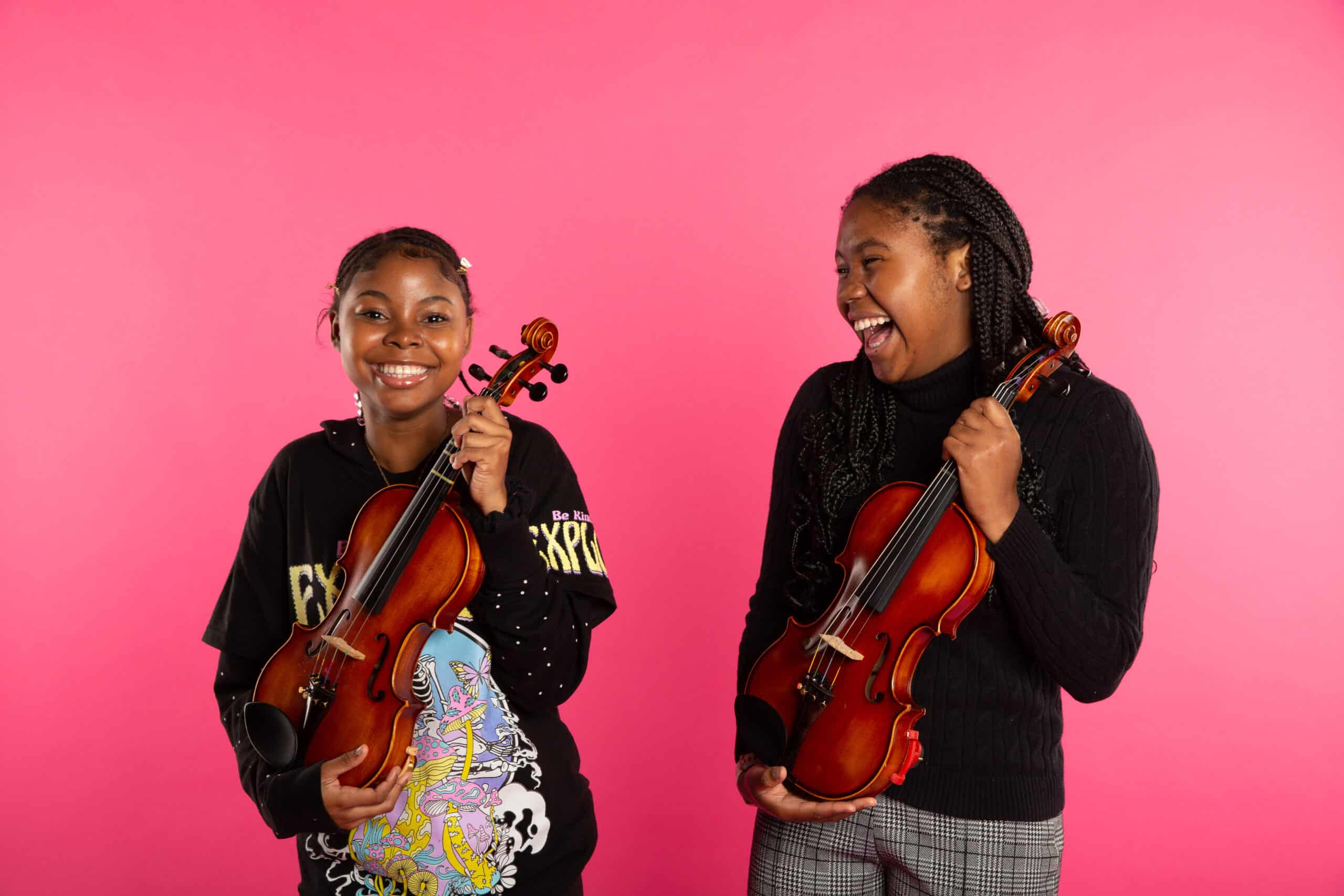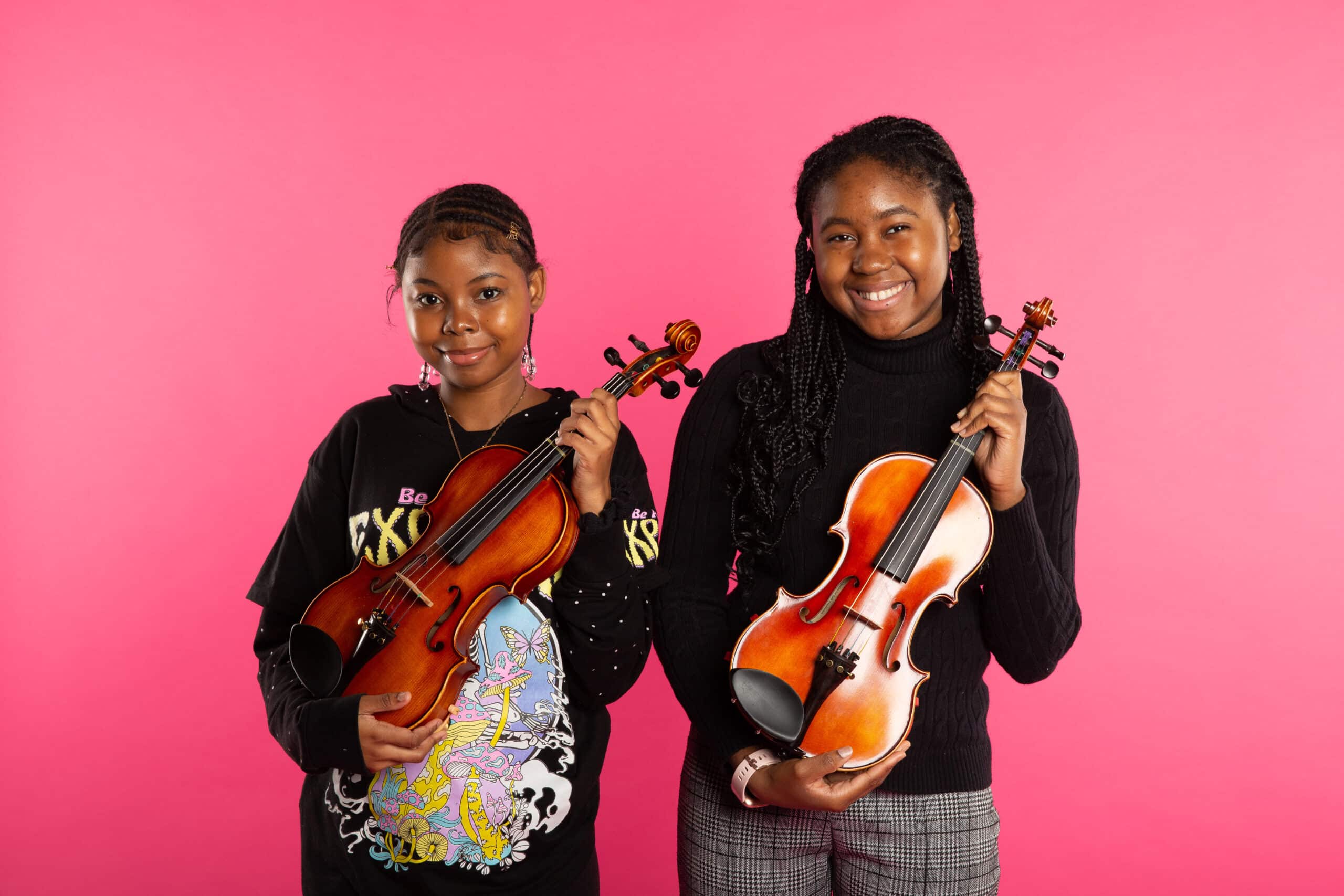 "What I enjoy the most about taking group lessons is that I have my peers cheering me on as I play everyone is just so kind and supportive, it's just a nice environment to be around." 

– Emeraude
Watch a quick video of Emeraude and Justice (a friend of both Emeraude and Cherlanda's) talk about their experience at Key to Change.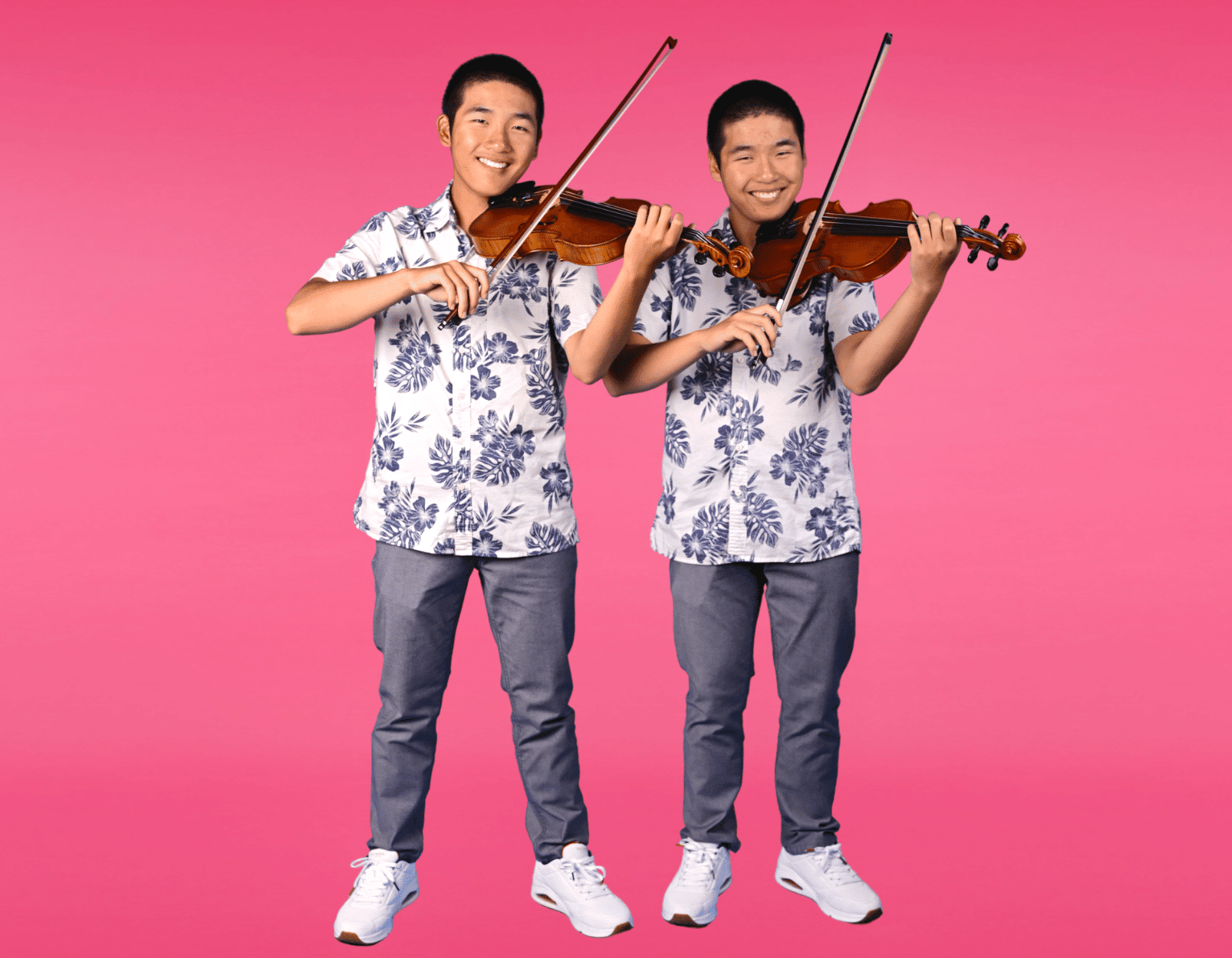 "Devin, my brother. He inspires me to keep pushing and set a good example for him, both as a brother and a violinist." – Derek
These identical twin brothers have been inseparable since life started for them. In almost every activity that they do, there's not one without the other. Currently in the 11th grade, they've been enrolled in violin lessons since they were in the 7th grade. They love welcoming new students (especially boys!) into the string studio, helping younger students, telling somewhat hilarious jokes in class, and playing video games. They are big cheerleaders of everyone around them, who is trying to get better at the violin. They are both scholarship students, with Derek being enrolled in our Young Artists Academy and Devin enrolled in the COMBO lessons. 
You've graciously supported them since they enrolled as students in 2019. Continue to support their friendship with an end-of-year gift.
Watch a quick video of Derek and Devin with their buddy Mason discussing who inspires them in the studio and why you should continue to support Key to Change.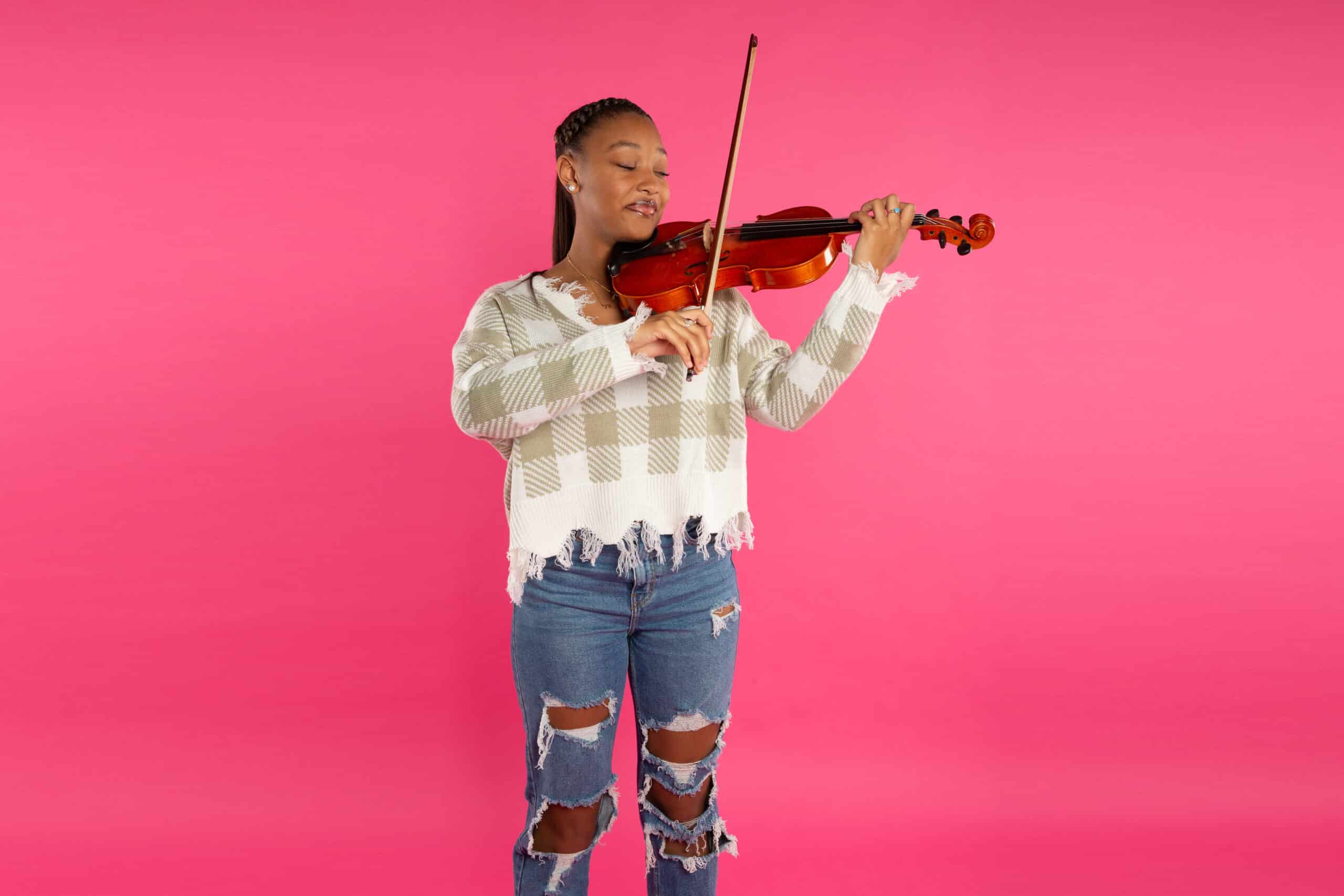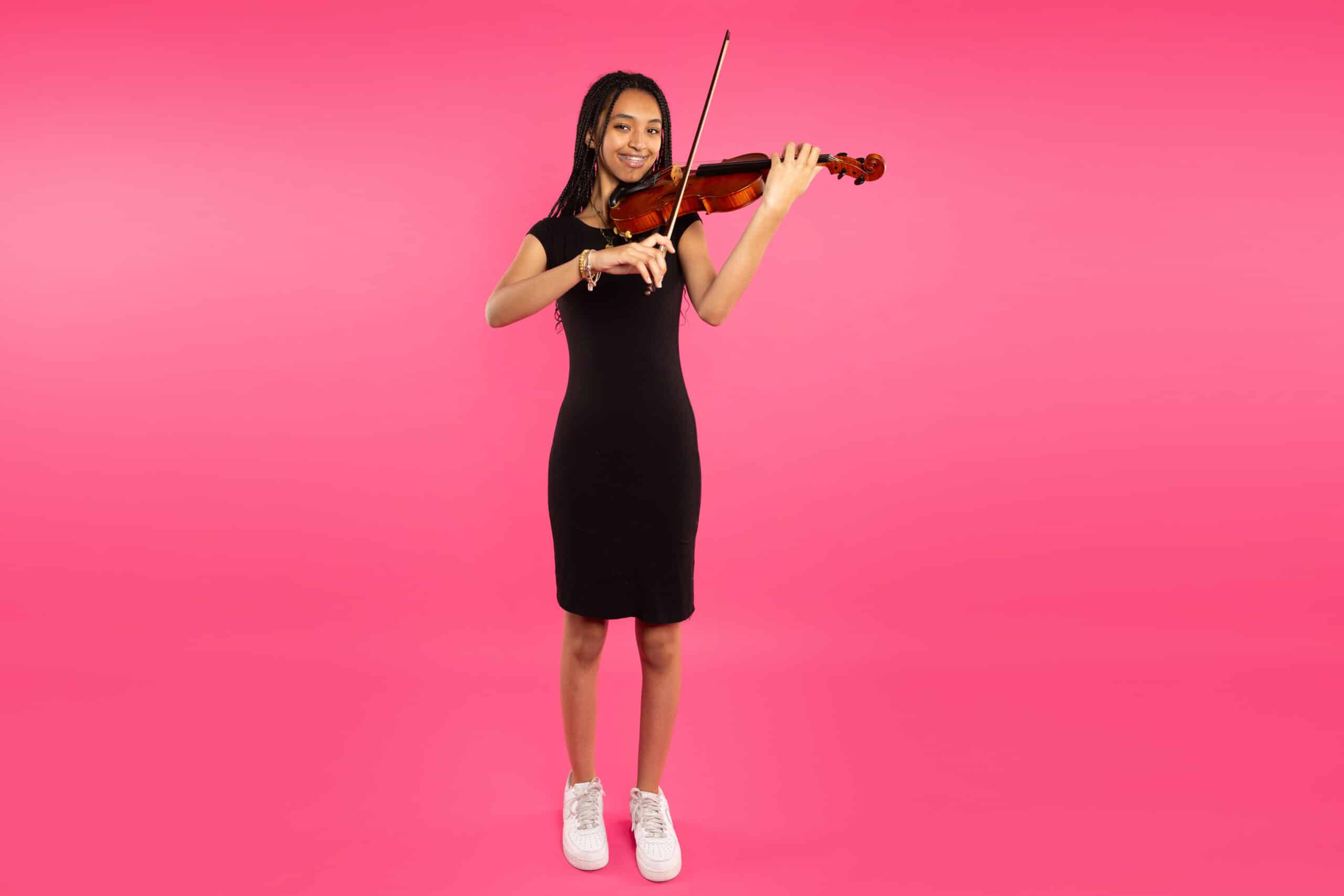 "Someone that inspires me in the studio is Maddie because she plays so well and always brings her best self to perform." – Eden
Maddie and Eden are in the inaugural class in our new Young Artist Academy program, where they are both scholarship students. Maddie, an 11th grader and Eden, a 10th grader are both on fire to excel at playing the violin. Maddie's lesson is always directly after Eden's and they enjoy chit-chatting about violin, encouraging one another to practice their Polo Double Stop Etudes (an accelerated violin technique book), and exchanging ideas in our biweekly studio classes. Maddie started taking lessons in the 7th grade (Eden started in 8th grade) and have made remarkable progress since they both started. They are very positive role models to the other students and considered mentors to the younger students.
Watch a short video of Maddie and Eden, where they separately mention one another as their inspirations. We promise it will make you coo a little 😉
We've provided over $100K in scholarships for students to learn the violin, which has created numerous friendships in our community. Help us continue to nurture their musical development and friendship with an investment gift!
Share this on Social Media