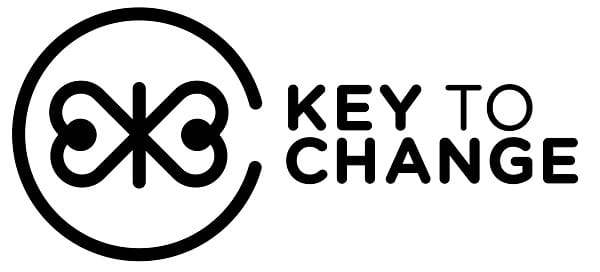 Position: Donor and Event Manager
Reports to: Executive Director; will also work closely with the Communications Director. The Donor and Event Manager is expected to work remotely and operate in an independent, self-motivated fashion.
Status: Independent Contractor
Starting Date: February 19, 2019
Salary: $20,000 (20 hours per week at $20 per hour)
Description
The Donor and Event Manager will have a key role in building our donor base and increasing our grant income fundraising over the next 12 months. The Donor and Event Manager will participate in other capacity building priorities to strengthen Key to Change's reach to underserved youth in South King County.
Responsibilities
Event Management
40% of this position includes event management. The first four months will include assisting with the planning and execution of our spring fundraiser event and the following duties:
• Event logistics (venue, catering, décor, RSVP process and tracking, etc.)
• Event marketing
• Write compelling materials for production
• Secure and steward event sponsors
• Volunteer recruitment and coordination
• Assist Director of Development with audience development
• Assist with RSVP process and RSVP tracking
• Other duties as assigned
Development
50% of this position includes donor acquisition, cultivation and retention
• Identify, solicit and support Executive Director and board members in identifying and cultivating potential new donors and prospects in South King County
• Engage potential donors to determine interest and set next steps for further engagement
• Assist with major gifts campaign logistics
• Assist with executing individual giving campaign logistics (year-end appeal, etc.)
• Call donors before the event for pledges
• Identify opportunities for donor recognition, stewardship, and appreciation
• Other duties as assigned
Grant Writing and Grants Management
10% of this position includes the following:
• Systematically research and propose relevant new funding opportunities through foundations, businesses and government aligned with Key to Change's mission and general operating needs
• Assist with grant writing as needed to produce well-written, compelling, research-based, and competitive grant proposals, letters of inquiry, narratives, acknowledgement letters, and reports following funding guidelines, parameters, and procedures through completion and on-time submission of full proposal and report packages (narratives, budgets, and attachments)
• Other duties as assigned
Requirements
Bachelor's degree in English, Journalism, Public Affairs, Communications, or related field. Will
consider equivalent combination of education and experience.
• At least 6-8 years of professional fundraising experience, five as a Grant Writer with
significant and increasing fundraising responsibility (general nonprofit fundraising
experience is preferred)
• Successful track record with small start-up nonprofits
Knowledge, Skills, and Abilities
• Corporate and foundation development and proposal writing experience, with a proven ability to secure grants and contracts, familiarity with the corporate funding community and knowledge of government (city, state, federal) and private funding sources
• Strong research, analysis and critical thinking skills
• Proven project management skills; highly organized, with an ability to balance projects in a highly deadline-driven environment
• Timely response and feedback
• Proficiency in all programs of the current Microsoft Office suite
• Google Drive familiarity
Qualifications
• Demonstrated experience creating and managing successful fundraising events, including logistics, sponsorships, and audience development, is preferred.
• Understanding and adherence to generally accepted fundraising ethics and privacy standards and policies
• Experience setting up endowments with community foundations preferred
• Previous grant, research, and budget experience of five (5) to seven (7) years
• Not-for-profit grant writing experience, preferred
• Ability to articulate a passion for the arts
• Demonstrated understanding of donor prospect identification, cultivation, and solicitation strategies
• Comfort working independently and collaborating
• Excellent verbal and written communications skills that can be adapted for different audiences
To Apply: Please send a resume, cover letter, two writing samples, and three professional references to Dr. Quinton Morris, Executive Director & Founder, qmorris@keytochangestudio.org
No phone calls, please.
Deadline: Review of application materials begins on January 22, 2019. Application materials received after the deadline will be reviewed on a rolling basis.
Key to Change is an equal opportunity employer. We welcome all applicants, without regard to race, color, religion, sex, national origin, age, disability, genetic information, gender identity or expression, or veteran status. We conform to the spirit as well as the letter of all applicable laws and regulations.
About the Organization
Key to Change is a Washington State 501(c)(3) nonprofit organization inspiring underserved youth through world-class music instruction and supporting their development as self-aware leaders. Key to Change strives to provide young artists with the educational tools and resources they need in order to grow and thrive as musicians and as individuals.
Key to Change operates two violin studios, of the same name, in South King County which provide private violin and viola lessons or group classes in Renton, Kent, Auburn, Tukwila, Maple Valley, and Federal Way communities. The Key to Change studio offers scholarships for students requiring financial assistance.