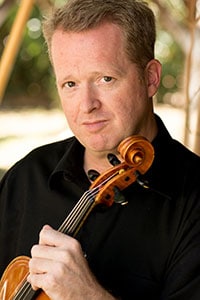 Viola soloist Brett Deubner visits Key to Change to work with students on their violin and viola repertoire. This event takes place at Renton High School.
Brett Deubner, one of this generation's most accomplished violists, has inspired worldwide critical acclaim for his powerful intensity and sumptuous tone. Recent performances include concerto appearances with over 70 orchestras on 5 continents. Brett has garnered critical acclaim from solo appearances with such American orchestras as the Grand Rapids Symphony, New Jersey Symphony Orchestra, Knoxville Symphony, Missoula Symphony, Peninsula Symphony and acclaimed solo debuts in South American orchestras from Ecuador, Brazil, Venezuela, Costa Rica, and Argentina.
Brett's commitment to extending the repertoire for the viola is made evident by collaborations with some of today's greatest composers such as Richard Danielpour, Andrea Morricone, Samuel Adler, Lalo Schifrin, Andrew Rudin, David Del Tredici, Joseph Turrin, Maurizio Bignone, Carlos Franzetti, and several of this generation's leading young composers. To date, over 80 works for viola including 37 viola concerti and numerous solo and chamber works for viola have been dedicated to and premiered by Brett.