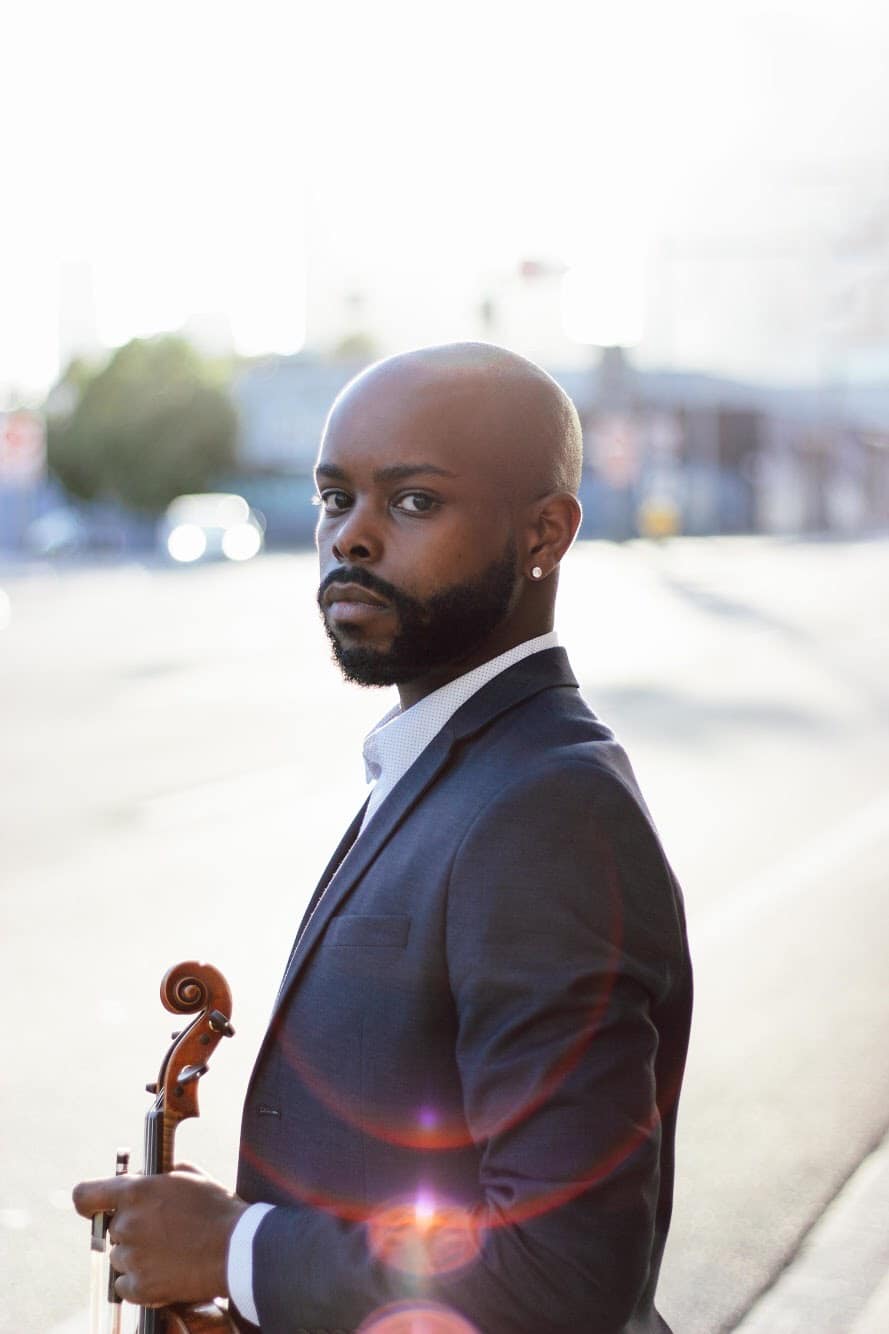 Wynton Grant, violinist and lecturer
Friday, November 13th at 3:00pm
Lecture: YOUR Truth Will Set You Free: A Candid Conversation about Life and Entrepreneurship as a Musician
LA-based Grammy-nominated musician and serial entrepreneur Wynton Grant will address some realities facing students and new professional musicians. A recent graduate himself, Wynton will discuss practical and strategic actions students can take to leverage their own particular skill sets and connections into a sustainable career, and provide suggestions on ways to best prepare for an uncertain future in unprecedented times.
Grammy-nominated violinist, composer, and multi-instrumentalist Wynton is one of Los Angeles' most sought-after performers. Wynton can be heard on record with today's hottest artists from Shawn Mendes and Miley Cyrus to Alicia Keys and has toured internationally with Grammy-winning artist Rostam. He has recorded for composers like Hans Zimmer and Alan Menken, and can be heard on the soundtrack to Disney's Mulan (2020), The Lion King (2019), and more.
The sole recipient of The Dean's Prize upon his graduation from the Yale School of Music, Wynton is also an alumnus of the University of Southern California and Lynn Conservatory.
Wynton is equally at home in classical and pop music settings, and constantly discovering new techniques for violin performance, including beatboxing, singing, and rapping while playing.
In addition to music, Wynton is a passionate and successful serial entrepreneur. The founder/CEO of Visions Unlimited Media, Staash International, and Sola, Wynton is also an active real estate investor with a portfolio of properties in Southern California and Wyoming.