Key to Change is thrilled to offer our students master classes with distinguished guest artists from around the world. This school year our students will have the opportunity to work with the following renowned musicians: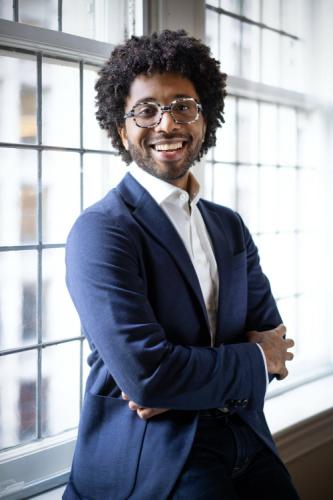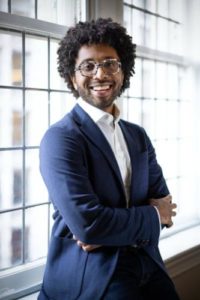 Cellist Seth Parker Woods
Presented in partnership with the Seattle Symphony
Tuesday, Feb. 4, 5pm at Mill Creek Middle School (for group lesson students)
Wednesday, Feb. 5, 6pm at Renton High School (for private lesson students)
Thursday, Feb. 6, 4pm at Renton High School (for group lesson students)
Cellist Seth Parker Woods has established a reputation as a versatile artist straddling several genres. In addition to solo performances, he has appeared with such renowned ensembles as the Ictus Ensemble, Ensemble L'Arsenale, New York City Ballet, and the Orchestra of St. Luke's. A fierce advocate for contemporary arts, Woods has collaborated and worked with a wide range of artists ranging from the likes of Louis Andriessen to Elliott Carter, Georg Friedrich Haas, Lou Reed, and Rachael Yamagata. He is currently the Artist in Residence with the Seattle Symphony and the interactive concert hall Octave 9: Raisbeck Music Center.
---
Wednesday, March 18, 6pm at Renton High School
Originally from Paris, Arnaud Ghillebaert has performed as an orchestra musician with The Academy of Saint Martin in the Fields (Sir Neville Mariner) and the London Symphony Orchestra. He toured Europe for two summers with the Gustav Mahler Youth Orchestra under the baton of Sir Colin Davis and Herbert Blomstedt in venues such as the Royal Albert Hall in London or the Concertgebouw in Amsterdam and is now a member of the New Haven Symphony and the Artosphere Festival Orchestra.
---
Wednesday, April 29, 6pm (Online master class)
Alexander Kerr's expressive and charismatic style has made him one of the most accomplished and versatile violinists on the international music scene today. In 1996 at the age of 26, Mr. Kerr was appointed to the prestigious position of Concertmaster of the Royal Concertgebouw Orchestra in Amsterdam, the Netherlands. After nine successful years at that post, he left in June, 2006 to assume the endowed Linda and Jack Gill Chair in Music as Professor of Violin at the Indiana University Jacobs School of Music. In addition to his teaching responsibilities in Bloomington, he maintains a busy concert schedule appearing with orchestras and in recital and chamber music performances throughout the U.S., Asia and Europe. In 2008 he began his tenure as Principal Guest Concertmaster of the Indianapolis Symphony Orchestra and in September 2011, he assumed his role as Concertmaster of the Dallas Symphony Orchestra.
Please RSVP to receive link to attend this master class virtually.
---
Wednesday, May 13, 6pm (Online master class)
A top-prize winner in the international Paganini Competition, Lynn Chang enjoys an active international career as a soloist, chamber musician, and educator. For 25 years, he performed as a member of the Boston Chamber Music Society, and he has appeared at the Marlboro and Tanglewood music festivals and as a soloist with orchestras worldwide. He has performed with members of the Juilliard, Tokyo, Cleveland, Vermeer, and Orion string quartets. In 2010 Chang performed at the Nobel Peace Prize Ceremony in Oslo, Norway, to honor Chinese dissident Liu Xiaobo, and in 2011 he performed for President Obama at the nationally telecast Kennedy Center Honors to celebrate cellist Yo-Yo Ma.
Please RSVP to receive a link to attend this master class virtually.
---
Saturday, April 11, 5pm at Riverton Park United Methodist Church (as part of the Key to Change Solo String Festival)
Violinist and educator Adrian Anantawan holds degrees from the Curtis Institute of Music, Yale University and Harvard Graduate School of Education. As a violinist, he has studied with Itzhak Perlman, Pinchas Zukerman, and Anne-Sophie Mutter; his academic work in education was supervised by Howard Gardner. Memorable moments include performances at the White House, the Opening Ceremonies of the Athens and Vancouver Olympic Games and the United Nations. He has played for the late Christopher Reeve, Pope John Paul II, and His Holiness the Dalai Lama. Active within his community, Adrian helped to create the Virtual Chamber Music Initiative at the Holland Bloorview Kids Rehab Centre. The cross-collaborative project brings researchers, musicians, doctors and educators together to develop adaptive musical instruments capable of being played by young person with disabilities within a chamber music setting.
---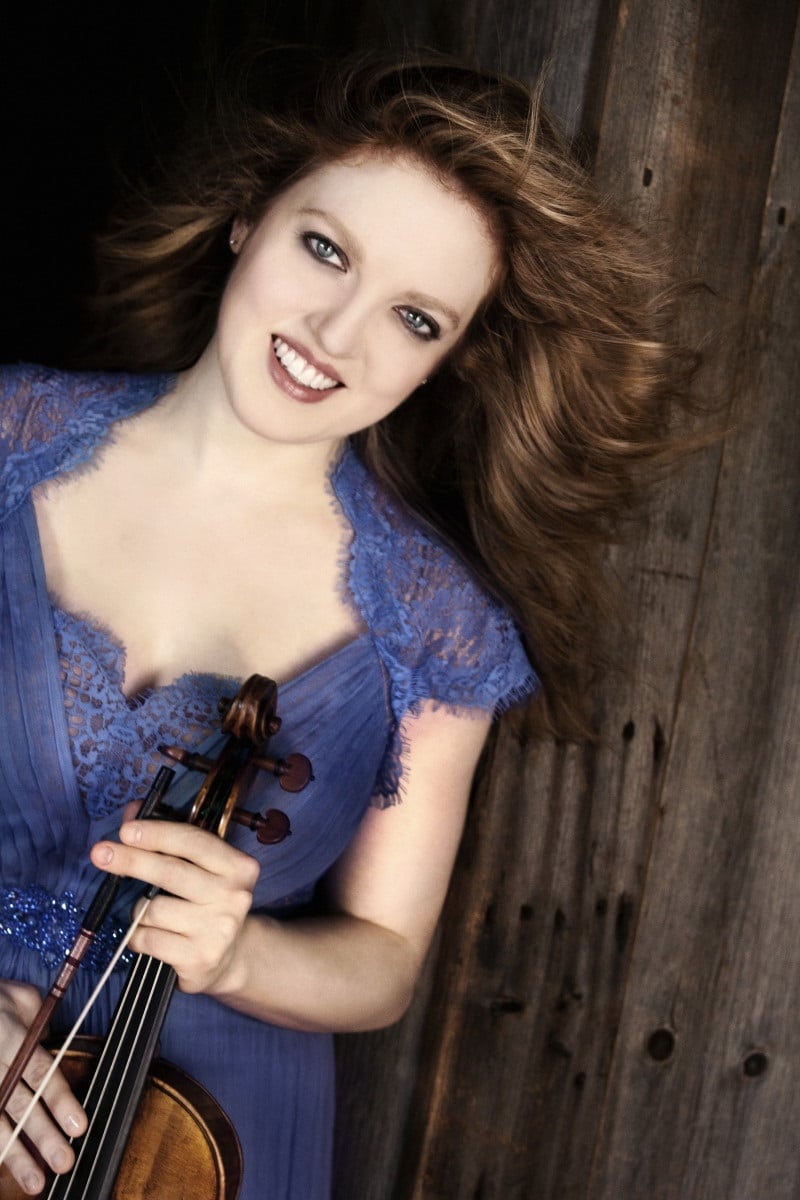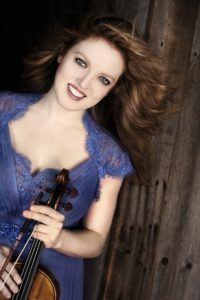 Violinist Rachel Barton Pine
Presented in partnership with Early Music Seattle
Thursday, April 16, 7pm at Renton High School
Celebrated as a leading interpreter of great classic and contemporary works, violinist Rachel Barton Pine's performances combine her innate gift for emotional communication and her scholarly fascination with historical research. She plays with passion and conviction, thrilling audiences worldwide with her dazzling technique, lustrous tone, and infectious joy in music-making. Pine has appeared as a soloist with many prestigious ensembles including the Atlanta, Baltimore, Chicago, Dallas, Iceland, Montreal, New Zealand, San Diego, St. Louis and Vienna Symphonies; the Buffalo, Calgary, Rochester and Royal Philharmonics; the Louisville and Philadelphia Orchestras, the Royal Scottish Philharmonic, the Belgian and Russian National Orchestras; and the Israel, Mozarteum and Scottish Chamber Orchestras.
---
Violinist Ruth Marie Ballance
Wednesday, June 10, 6:30pm at Renton High School
Violinist Ruth Marie Ballance performs extensively throughout North America as a part of the Ballance Duo. Dedicated to audience building and music education, the Ballance Duo presents artistic, thematic programs, and converses with their audiences to make music come alive for listeners. Ruth Marie served on the faculty of Suzuki Talent Education Program Birmingham and was a member of the Samford Quartet. She taught at both Samford University and University of Alabama – Birmingham, and has held previous appointments at Hochstein School of Music and Dance and the Cleveland Institute of Music, among other educational institutions.
---
Wednesday, July 22, 6pm (Online master class)
Violinist Annie Fullard joyfully celebrates more than 30 years as a member of the Cavani String Quartet, and recognizes the empathy and connectivity of chamber music as a metaphor for the kind of communication that we should strive for between cultures and nations. A leader in the field of chamber music performance, advocacy and education, she serves as Distinguished Artist, Charlie and Mary Jean Yates Chamber Music Chair at the McDuffie Center for Strings and, for more than 30 years served as faculty and member of the Quartet -in- Residence at The Cleveland Institute of Music. In 2018, she served as resident faculty for The Juilliard Music and Arts summer program in Shanghai, China.
Please RSVP to receive a link to attend this master class virtually.