Key to Change is thrilled to offer our students master classes with distinguished guest artists from around the world. This school year our students will have the opportunity to work with the following renowned musicians:
Daniel Ching, First Violinist of the Miró Quartet
Saturday, Oct. 13, 2018, 10am, Seattle University – Hunthausen Room 060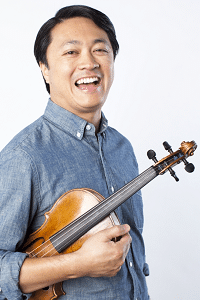 Daniel Ching, a founding member of the Miró Quartet, began his violin studies at the age of 3 under tutelage of his father. At age 5, he entered the San Francisco Conservatory Preparatory Division on a full twelve‐year scholarship, where he studied violin with Serban Rusu and Zaven Melikian, and chamber music with Susan Bates. At the age of 10, Daniel was first introduced to string quartets. A graduate of the Oberlin Conservatory of Music, Daniel studied violin with Kathleen Winkler, Roland and Almita Vamos, and conducting with Robert Spano and Peter Jaffe. He completed his Masters degree at the Cleveland Institute of Music, where he studied with former Cleveland Quartet violinist Donald Weilerstein.
Daniel is on faculty at the Sarah and Ernest Butler School of Music at the University of Texas at Austin, where he teaches private violin students and coaches chamber music. He concurrently maintains an active international touring schedule as a member of the Miró Quartet.
---
Irina Muresanu, Violin Soloist and Professor at University of Maryland – College Park
Friday, Nov. 2, 2018, 5:30pm, Mill Creek Middle School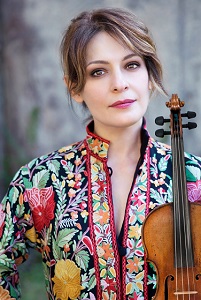 Romanian violinist Irina Muresanu has won the hearts of audiences and critics alike with her exciting, elegant and heartfelt performances of the classical, romantic, and modern repertoire. Muresanu has performed in renowned concert halls throughout North America, Europe and Asia. Her solo engagements include concerts with the Boston Pops, the Miami Symphony Orchestra, the Williamsburg Symphonia, the Orchestre de la Suisse Romande (Geneva), the Transvaal Philharmonic (Pretoria, S. Africa), the Romanian National Orchestra, the Orchestre de la Radio Flamande (Brussels), and the Boston Philharmonic, among others.
In 2013, Irina introduced her "Four Strings Around the World" project, a solo violin recital featuring works of composers inspired by various musical cultures around the world. "Four Strings Around the World" sparked an orchestral project called "Strings Across Europe," a program in which Muresanu performs multiple roles as soloist and conductor.
Irina currently serves on the faculty the University of Maryland and has taught at Boston Conservatory and in the Harvard and MIT Music Departments. She received the prestigious Artist Diploma degree and a Doctor in Musical Arts degree from the New England Conservatory.  She plays an 1849 Giuseppe Rocca violin and an Étienne Pajeot bow.
---
Shakeh Ghoukasian, Principal Second Violinist of Las Vegas Philharmonic and Director of the Nevada School of the Arts
Thursday, Feb. 28, 2019, 4pm, Renton High School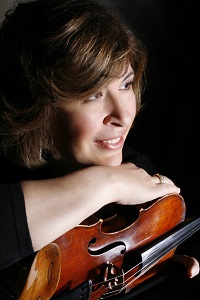 Shakeh Ghoukasian is the Executive and Artistic Director of the Nevada School of the Arts, and has been the driving force of the school's new vision, new initiatives, and community partnerships. She is also an active chamber music and orchestral musician. She is the Principal 2nd Violinist of the Las Vegas Philharmonic since 1998. Shakeh also performs with the Nevada Ballet and the Las Vegas Philharmonic Principals Quartet, presenting educational outreach and chamber music concerts in the community.
She has performed with many notable classical and pop artists including Luciano Pavarotti, Andrea Boccelli, Placido Domingo, Frank Sinatra, Tony Bennett, Smokey Robinson, Itzhak Perlman and others. Her solo performances include appearances with Henderson Symphony and Las Vegas Philharmonic. Shakeh received her early music training in Armenia. After moving to the United States she received her Bachelor and Master of Music degrees in performance from University of Nevada, Las Vegas. She is also an established pedagogue, and her students are winners of several local and national competitions and have been chosen to participate in numerous notable summer music festivals and camps. She enjoys working with young musicians and guiding their musical and artistic development.
---
Benjamin Hunter, Violin Fiddler
Friday, March 1, 2019, 4pm, Mill Creek Middle School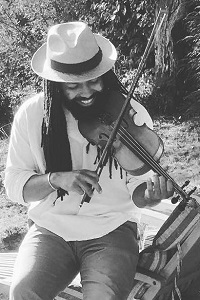 Benjamin Hunter is a violinist, storyteller, educator, and community enterpriser. ​Cross pollinating multiple artistic disciplines for more than a decade, the Seattle-based polymath has dedicated his life to transforming the world's stale status quo into a vibrant, inclusive, communal, and compassionate society. Playing violin since age 5, he was fortunate to travel the world and absorb various musical styles at a young age. Receiving his degree in Performance Violin, with keen interest in politics and philosophy, Hunter set his sights on the intersection between art, community, and a rapidly evolving clash of culture.
Benjamin plays violin, mandolin, guitar, and sings.  He composes original works, and performs with a variety of groups, playing classical, jazz, world, folk, blues, and country. Groups and projects include the award-winning blues duo Ben Hunter & Joe Seamons, the multidisciplinary performance project Black Bois, and the jazz trio Honeysuckle Rye.
---
Jeremy Woolstenhulme, Cellist and Director of Orchestra at Hyde Park Middle School
Thursday, April 18, 2019, 4pm, Renton High School
Friday, April 19, 2019, 5:30pm, Mill Creek Middle School
Jeremy Woolstenhulme currently serve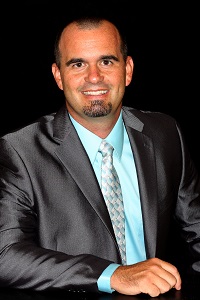 s as the orchestra director at Hyde Park Middle School in the Clark County School District in Las Vegas, Nevada. Jeremy has traveled with his Chamber Orchestra to festivals in Salzburg, Vienna, Prague, London, Washington D.C., Boston, Miami, and New York, earning top awards at every venue. The Hyde Park Middle School Chamber Orchestra was honored to have been selected to perform at the 2008 and 2017 Midwest Clinic in Chicago. The Chamber Orchestra has also played at multiple ASTA conventions, and in March 2015 won first place in the junior high division of the National Orchestra Festival in Salt Lake City.
As an author and composer Jeremy has several published works to his credit. He is a co-author of a new string method series called String Basics published by the Neil A. Kjos music company, and he has several string and full orchestra works published and available through Kjos music as well. As a string clinician Jeremy has presented teaching ideas at many state music conventions throughout the United States including the Midwest Clinic and several times at the ASTA convention. He has traveled internationally to do string teaching presentations in Canada, Australia and China. Jeremy is also a musician with the Las Vegas Philharmonic, and a freelance musician performing at many venues located on the famed Las Vegas "Strip."
---
Brett Deubner, Viola Soloist and Professor at Queens College – New York
Thursday, April 25, 2019, 4pm, Renton High School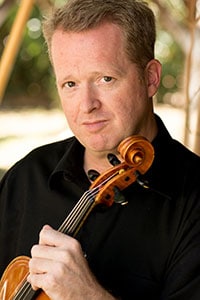 Brett Deubner, one of this generation's most accomplished violists, has inspired worldwide critical acclaim for his powerful intensity and sumptuous tone. Recent performances include concerto appearances with over 70 orchestras on 5 continents. Brett has garnered critical acclaim from solo appearances with such American orchestras as the Grand Rapids Symphony, New Jersey Symphony Orchestra, Knoxville Symphony, Missoula Symphony, Peninsula Symphony and acclaimed solo debuts in South American orchestras from Ecuador, Brazil, Venezuela, Costa Rica, and Argentina.
Brett's commitment to extending the repertoire for the viola is made evident by collaborations with some of today's greatest composers such as Richard Danielpour, Andrea Morricone, Samuel Adler, Lalo Schifrin, Andrew Rudin, David Del Tredici, Joseph Turrin, Maurizio Bignone, Carlos Franzetti, and several of this generation's leading young composers. To date, over 80 works for viola including 37 viola concerti and numerous solo and chamber works for viola have been dedicated to and premiered by Brett.
---