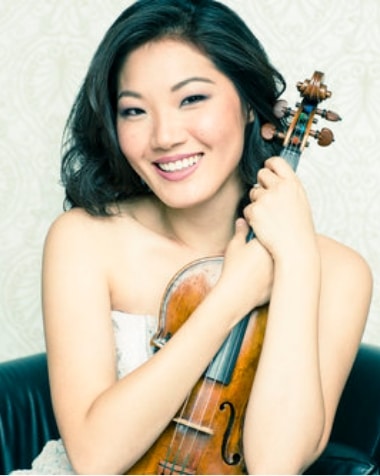 Wednesday, November 17, 2021 at 7:00pm
Rachel Lee Priday began her violin studies at the age of four in Chicago. Shortly thereafter, she moved to New York City to study with the iconic pedagogue Dorothy DeLay; she continued her studies at The Juilliard School Pre-College Division with Itzhak Perlman. She holds a B.A. degree in English from Harvard University and an M.M. from the New England Conservatory, where she worked with Miriam Fried. In the fall of 2019, she joined the faculty of the University of Washington School of Music as Assistant Professor of Violin.
Rachel Lee Priday has been profiled in The New Yorker, The Strad, Los Angeles Times and Family Circle. Her performances have been broadcast on major media outlets in the United States, Germany, Korea, South Africa and Brazil. She has also been featured on the Disney Channel, "Fiddling for the Future" and "American Masters" on PBS, and the Grammy Awards.
Passionately committed to new music and creating enriching community and global connections, Rachel Lee Priday's wide-ranging repertoire and multidisciplinary collaborations reflect a deep fascination with literary and cultural narratives. Ms. Priday's work as soloist with the Asia America New Music Instituted promoted new music relationships and cultural exchange between Asia and the Americas, combining music premieres and educational outreach in the United States, China, Korea and Vietnam. Learn more about Rachel Lee Priday