Being a strong and effective musician requires more than just music lessons. We're committed to providing opportunities for our students to continue learning, growing, and preparing for their future, even if their normal public school classes are on hiatus. We are bringing in guest lecturers from a variety of academic fields over the next few months to conduct video lectures with our students and help broaden the scope of their music training.
Join these professors and experts who will lecture on an array of academic topics via Zoom. Please RSVP at [email protected] to receive access to these lectures.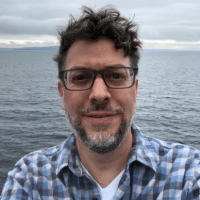 Friday, May 8, 3pm: Dr. PJ Alaimo
Seattle University Professor
Class Demonstration:  "Kitchen Chemistry: Acids and Bases"
Dr. Alaimo earned his B.S. in Chemistry and Philosophy from University of Michigan in 1994 and his PhD in organic chemistry from UC Berkeley in 1999.  After conducting research in chemical genetics and teaching biochemistry at UC San Francisco Medical Center, he started working at Seattle University in 2004, where he is currently a professor.
---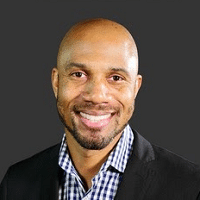 Friday, May 15, 3pm: Jonte Lee
Educator
Class Demonstration: "Crystals All Around Us"
Jonte Lee is a high school chemistry STEM teacher at Calving Coolidge High School in Washington DC Public Schools District. Before becoming a high school teacher, Jonte worked in the corporate sector as a marketing specialist. Through teaching, he found his life's passion. He enjoys making meaningful connections with students and pushing them academically forward.
---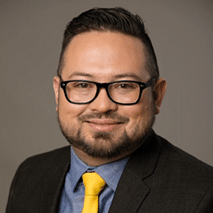 Wednesday, May 20, 4:30pm: Victor Zamora
Program Director for the College Success Foundation
College Preparatory Workshop
Victor Zamora currently works at the College Success Foundation as a Program Manager for Improvement and Quality. Previously, he worked as at KIPP Colorado Schools as the Director of KIPP Through College overseeing the College Counseling offices at two high schools. During his time in Colorado, he implemented strategies that increased the number of students attending their first-choice schools all around the country. He started his career working as an admissions counselor at Seattle University and then as Assistant Director of Admissions for Multicultural Recruitment at Oregon State University. He is passionate about helping families through the complicated admissions process as well as supporting students for a successful journey through college.
---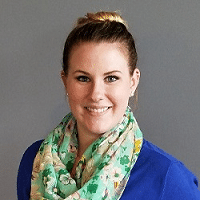 Friday, May 22, 3pm: Iann Seel
CPA and Key to Change Board Member
Class Discussion: "Balancing Your LIfe and Your Finances"
Iann is an auditor at CliftonLarsonAllen, LLP, a national financial services firm. She work in the public sector, specifically auditing employee benefit plans and non-profit organizations. Iann graduated Magna Cum Laude from Central Washington University with a Bachelor of Science degree in Accounting as well as minors in music and interdisciplinary studies. She played the violin in the Central Washington Symphony as well as the Tacoma Youth Symphony, and still plays the piano as a way to relax.
---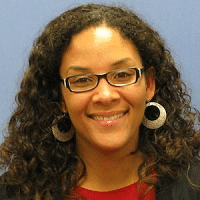 Friday, June 5, 3pm: Dr. Andrea Henderson-Platt
Assistant Professor at University of South Carolina 
Dr. Henderson's research examines the influence of religion on health and family outcomes, with a strong emphasis on the implications of religious institutions, practices and values among Black Americans. An important aspect of her research examines how religious involvement protects against the different forms of stress, particularly racialized stress. To address this line of inquiry her work uses both quantitative and qualitative approaches, and takes an interdisciplinary focus incorporating perspectives from critical theory, social psychology, history, and public health. Her work has been published in the Journal for the Scientific Study of Religion, Journal of Religion and Health, and Journal of Family Issues. Dr. Henderson received her PhD in Sociology at the University of Texas Austin in 2011, and she joined the Department of Sociology at UofSC in 2013.
---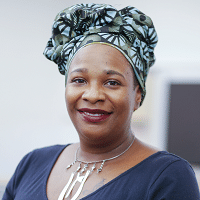 Friday, June 12, 2020 3pm: Dr. Lisa "Osunleti" Beckley-Roberts
Ethnomusicologist
Dr. Lisa "Osunleti" Beckley-Roberts, Associate Professor of Ethnomusicology and Interim Chair of music at Jackson State University, earned her doctorate in Ethnomusicology and Masters Degrees in Ethnomusicology and Harp Performance at Florida State University, after having received her Bachelor of Arts degree in Harp Performance from Dillard University in New Orleans, Louisiana.  Her research interests include Africana spiritual traditions and the role of music within them, the creation of sacred space through music, music and memory, and Africana music and dance traditions.  She is also an accomplished performer who has been principal harpist with the Valdosta Symphony Orchestra and the Central Florida Symphony Orchestra while also performing with the neo-soul and hip-hop performers of Tallahassee Nights Live.
---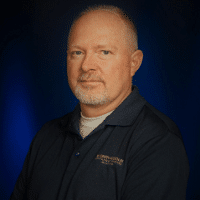 Wednesday, June 17, 2020 3pm: Daniel Hammes
Educational Administrator
Lecture: STEM and Music "The Perfect Duo for the Wonder Brain"

Dan has 20+ years in college administration as College faculty, Academic Advisor, and Campus Director. He currently serves as the campus director for Embry-Riddle Aeronautical University overseeing the Renton and Joint-Base Lewis McChord campuses as well as teaches part-time as principal faculty for City University of Seattle in the School of Management since 1999. He has worked in public schools in Michigan, private schools in Washington, as well as in leadership roles both for-profit and non-profit companies in the Puget Sound. He holds a Bachelor's in Theology from Faith Baptist Bible College, four master degrees from City University of Seattle, and a Master's of Science in Project Management from Embry-Riddle Aeronautical University.
---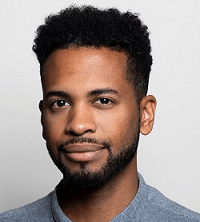 Friday, June 19, 2020 3pm: Kymani Thomas
Consultant and Key to Change Board Member
Music Wellness Workshop

Cellist Keith Thomas is a committed advocate for access and inclusion in classical music. With over a decade of experience in community engagement, as a member of the Da Camera Young Artists Program, principal cellist of the Longmont Symphony in Colorado, and most recently through the Teaching Artist program at the Seattle Symphony, he is especially focused on working with underserved populations and students of color. Keith also collaborates with nonprofits and Fortune 500 companies to help them develop and distribute compelling messaging.
---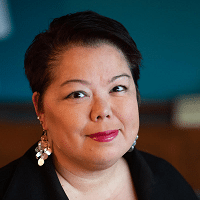 Friday, June 26, 2020 3pm: Naomi Ishisaka
Seattle Times Journalist and Photographer
Naomi Ishisaka is the Social Justice Columnist for The Seattle Times. She is a journalist and photographer who focuses on racial equity and social justice. Through writing and photography, Ishisaka documents social justice movements, issues and events. Her writing and photography have appeared in The Seattle Times, Seattle Magazine, Seattle Globalist, South Seattle Emerald, Heart and Science Magazine and many other publications. Ishisaka served for eight years as the Editor in Chief of the award-winning ColorsNW Magazine, a monthly magazine focusing on communities of color in the Northwest.
---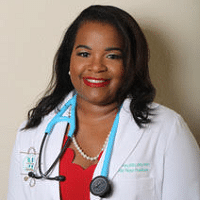 Friday, July 10, 2020 3pm: Keisha McKinsley
Nurse
Keisha D. McKinsey, MSN, APRN, FNP-C, a Board-Certified Family Nurse Practitioner with over 16 years experience in the medical field, delivers individualized care to each patient.  Mrs. McKinsey started McKinsey Health & Wellness so everyone could have access to quality healthcare, whether patients have insurance or not.  Keisha received her Bachelor of Science in Nursing from Grambling State University in Grambling, LA and her Master of Science in Nursing from Maryville University in St. Louis, MO. She's currently a doctoral student at Abilene Christian University. She is a Renton High School graduate. 
---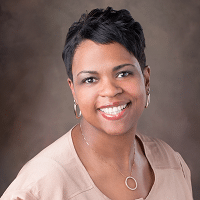 Friday, July 17, 2020 3pm: Dr. Aronica V. Williams, MD
Doctor Specializing in Family Medicine
Dr. Williams graduated from the Medical College of Wisconsin,Medical College of Wisconsin in 2005. Dr. Williams works in Milwaukee, WI and specializes in Family Medicine. Dr. Williams is affiliated with Aurora Sinai Medical Center, Orthopedic Hospital Of Wisconsin and Aurora Sinai Medical Center. She also holds a Bachelor of Music in Violin Performance and Music Theory from Loyola University New Orleans.
---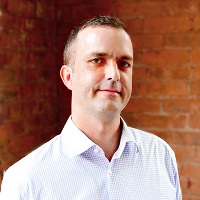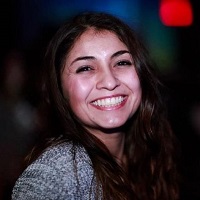 Friday, July 24, 2020 3pm: Michael Bean and Roni Ayalla
Business Development and Creative Strategists
Michael and Roni are the founders of Sandpaper Productions, a communications and design agency based in Austin, Texas. The firm helps companies and entrepreneurs of all sizes tell their stories more effectively with compelling visuals. Prior to founding Sandpaper Productions, Michael and Roni worked for media companies in New York. Both received their Masters of Communication in Digital Media from the University of Washington in Seattle, where each worked with youth at nonprofits on digital storytelling.
---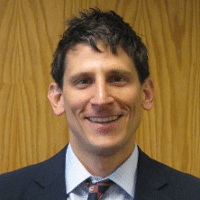 Friday, July 31, 2020 3pm: Dr. Stephen Luckey
Assistant Professor of Biology at Seattle University
Understanding the Covid-19 Pandemic: From Basic Science to Public Health
Dr. Luckey's research aims are twofold: 1) to understand the role of cell cycle regulators in both physiologic and pathologic hypertrophy; and 2) to identify regulators that promote beneficial cardiac growth and improved cardiac function in the context of heart disease. Ultimately, findings from this research may contribute to the development of therapies to mitigate the effects of heart failure. Professor Luckey received his B.A. in Chemistry from the University of Dayton, his Ph.D. in Molecular Toxicology from the University of Colorado Health Sciences Center, Denver, and conducted his postdoctoral research in the Molecular, Cellular, and Developmental Biology Department at the University of Colorado, Boulder. He has also taught classes at the University of Colorado, Boulder and Regis University, Denver.