For immediate release
November 7, 2022
For more information, please contact: 
Shelby Denckla, Executive Assistant & Office Manager 
425.970.3540
Seattle Symphony concertmaster appointed to teach underserved violin and viola students  
Noah Geller, concertmaster of the Seattle Symphony joins the string faculty of Key to Change Studio as violin instructor
"I'm so thrilled to begin working regularly at the Key to Change studio. The students are very gifted and motivated to learn, and it brings me great joy to share what I've learned with the younger generation". – Noah Geller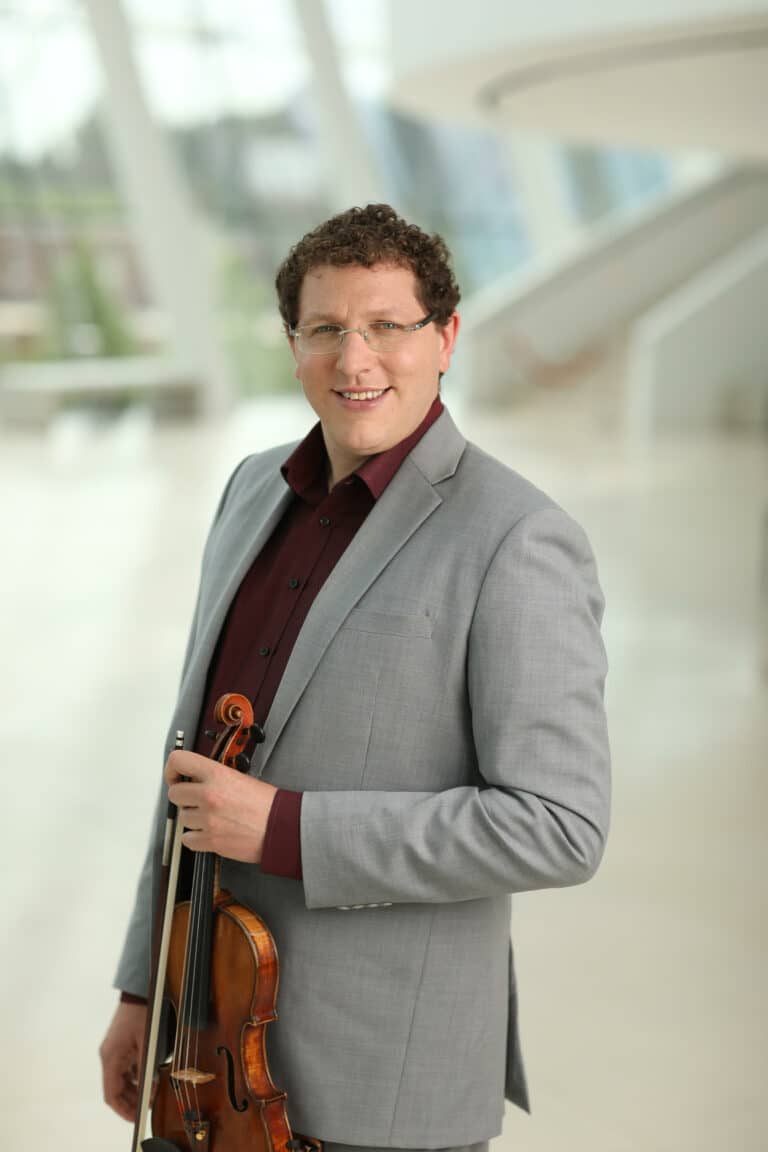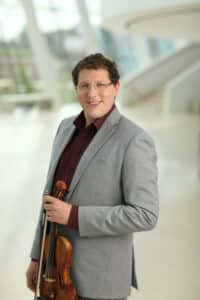 Renton, WA – Key to Change has appointed Noah Geller, the concertmaster (first chair of the first violins) of the Seattle Symphony as a violin instructor. In his new position, Geller will teach private lesson students enrolled in the Young Artist Academy in bi-weekly studio classes alongside Key to Change founder and violinist Dr. Quinton Morris. 
Geller, who has been concertmaster for the Seattle Symphony for the past five years, came to Seattle from the Kansas City Symphony, where he was Concertmaster since 2012. Prior to this, he held posts in The Philadelphia Orchestra as a first violin section member and later as Acting Assistant Concertmaster. He attended The Juilliard School for both his Bachelor and Master of Music degrees and has also performed with many prestigious chamber and festival organizations around the United States, including the Marlboro Music Festival, Orpheus Chamber Orchestra, Tanglewood Music Center, and here in the Pacific Northwest at the Olympic Music Festival in Port Townsend, Washington.
"I was initially attracted to the Key to Change Studio because I wanted to make myself available to violin students who may otherwise not have access to a teacher like me", said Geller. "When I was growing up, I was able to receive high level violin instruction even though my family wasn't able to afford it, and it was never lost on me how important this was—not just for my musical development, but for shaping the kind of person I wanted to become. I have been delighted to see that Dr. Morris has put all of these students on a path to success by giving them a solid foundation on their instrument, and I'm excited to learn from him how he has been able to achieve this. I'm very excited about this new venture with Key to Change and most of all I'm looking forward to helping the students get better and achieve their goals".
Geller's appointment is aligned with Key to Change's mission of "inspiring underserved youth through world-class music instruction" and providing professional opportunities for string students living in South King County. "Having Noah Geller, who is an amazing violinist and teacher, join our string studio is a major win for not only all the students of Key to Change, but for South King County, which for decades has not had this type of music education access. I look forward to teaching alongside him and celebrating our students' progress and success", said Dr. Morris. 
This past July, Key to Change and the Seattle Symphony announced a multi-year partnership between the two organizations focusing on increasing opportunities for young musicians in underserved areas across South King County and the greater Puget Sound region. Most recently, the two organizations presented Jonathon Heyward, music director designate of the Baltimore Symphony Orchestra and a guest conductor of the Seattle Symphony in a masterclass, where students performed. 
Students interested in registering for the Young Artist Academy to study with Noah Geller and Dr. Quinton Morris may register for the winter trimester by visiting https://www.keytochangestudio.org/violin23