Student Open House
SEPTEMBER 13, 2022 AT 6 PM
200 SW Langston Rd, Renton, WA 98057
Open House is your opportunity to meet with instructors, learn about the Studio, and commit to becoming a better musician.
Our string studio provides middle and high school students in South King County with the keys to make amazing, noticeable progress that both they, and their parents can be proud of. We have a proven track record of helping students become more confident, self-reliant musicians, who play with excellent technique and a beautiful tone that is enjoyable to watch and listen to.
We set our students up to become highly efficient, technically solid, and musically expressive young musicians.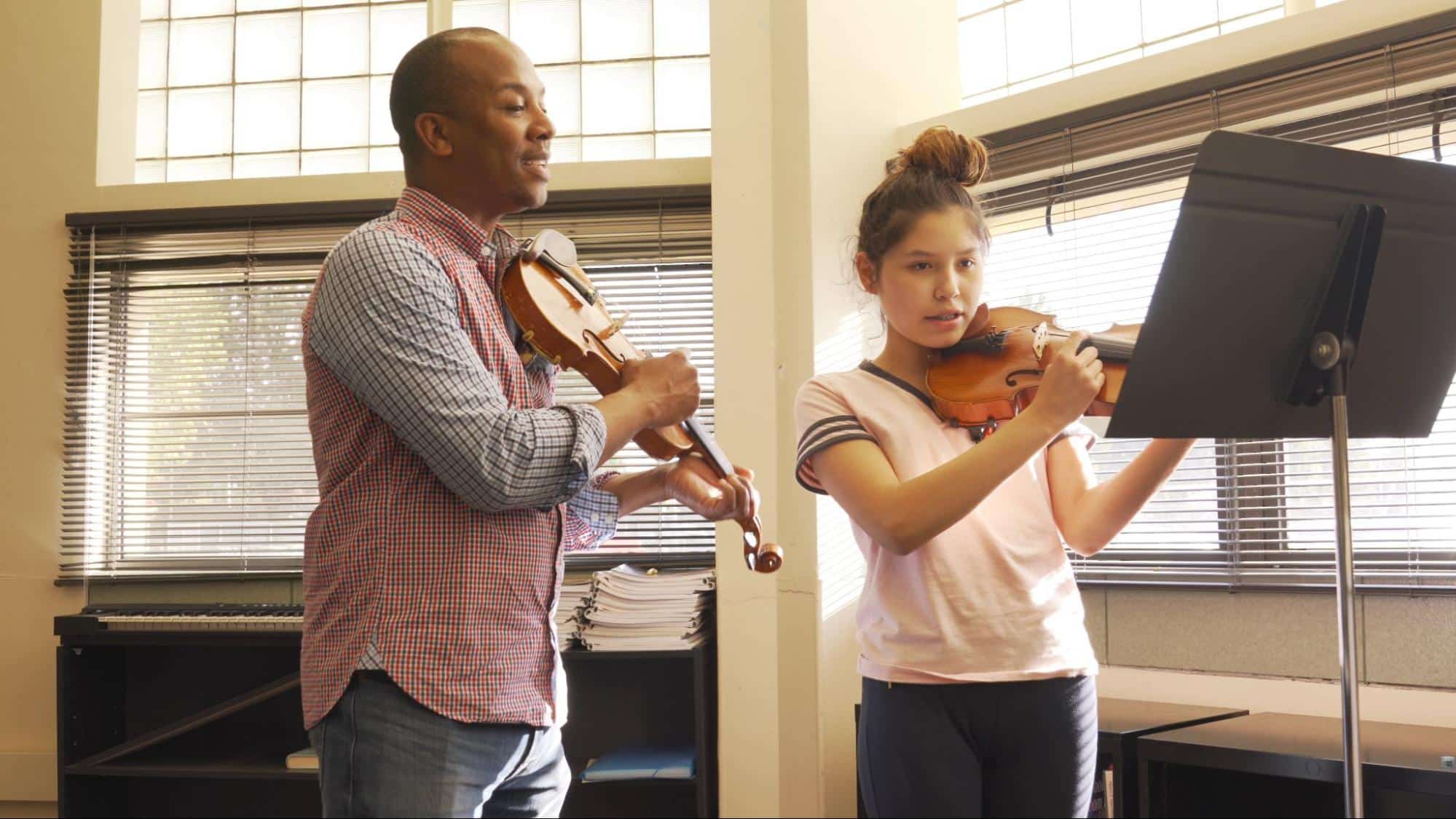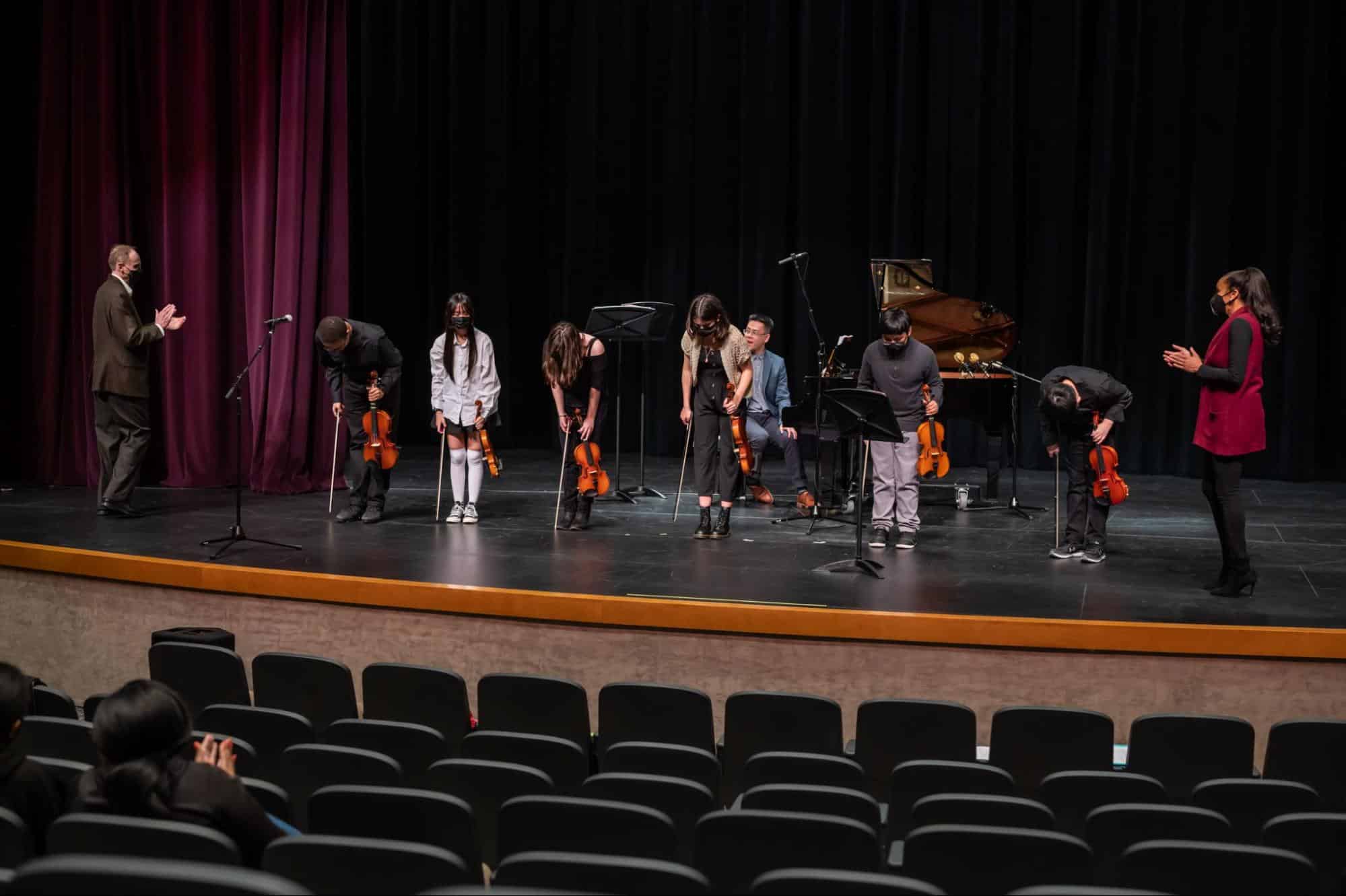 Left to right: Dr. Morris working with a student during a lesson and "Allegro" group violin and viola class performing at the 2022 Solo String Festival
Preview our string studio by listening to some of our students!
Amariah Strand, performing on Unmute The Voices at Classical KING FM
Group Violin and Viola class rehearsal
A parent speaking about how Key to Change has helped his daughter
Meet our staff featured on Unmute The Voices
Read More about the Studio on our String Studio page