August 23, 2022
For Immediate Release 
For more information, please contact:
Shelby Denckla, Executive Assistant & Office Manager
sdenckla@keytochangestudio.org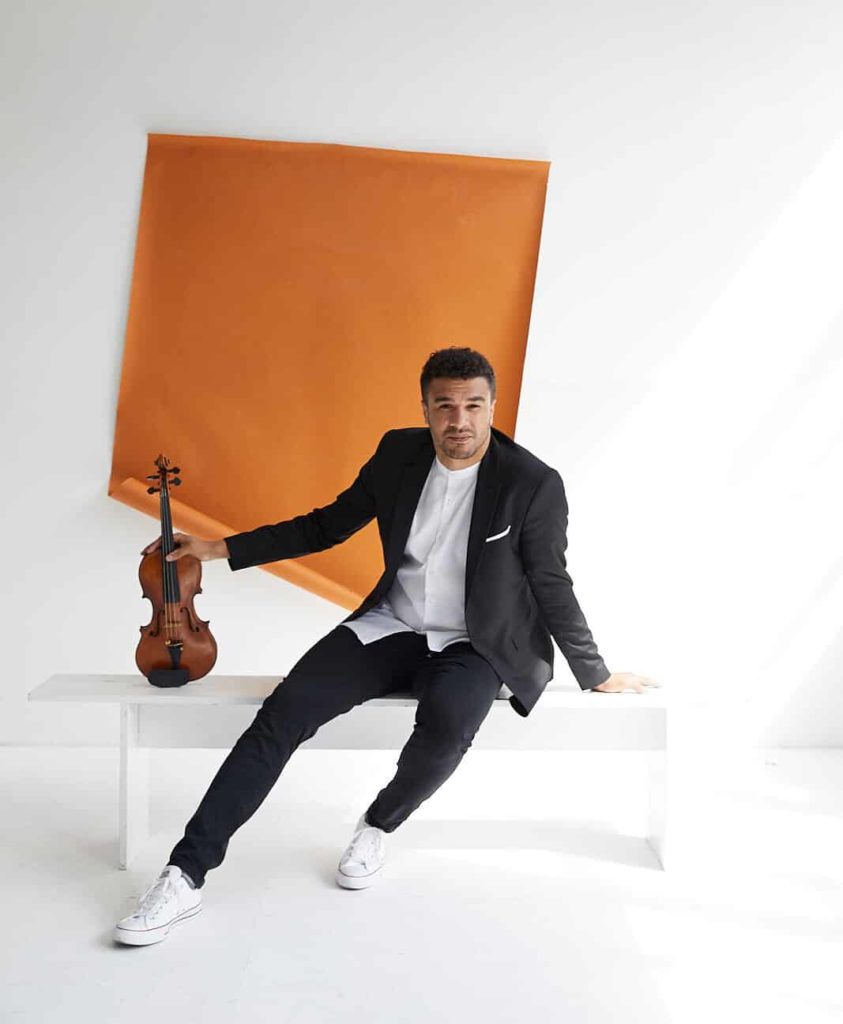 "I am so excited to dig into this work with the students of Key to Change – I have always considered it a deep part of my pedagogy to write music for myself and my students in order to address specific technical, musical, and stylistic goals – I can't wait to do this with students in Seattle and create music just for them – music that I hope they will be excited to keep with them along their musical journey." – Curtis Stewart
Curtis Stewart, a multi-GRAMMY nominated violinist, will serve as the third Composer in Residence for the 2022-2023 academic year. Stewart will compose original compositions for violin and viola string students of all musical levels. Key to Change students will study his pieces, and work with Stewart in guest artist master classes; with his residency culminating in student performances of his works at our annual Solo String Festival and Benaroya Hall. Additionally, students will premiere his musical works in a special concert featuring Stewart. "Curtis is an incredible figure in the classical music and music education space and between his performances and compositions, I am confident that our students will be in for a real treat", said Dr. Quinton Morris, Executive Director & Founder of Key to Change. 
Based in New York, Stewart enjoys an eclectic career bouncing between various realms of music: from MTV specials with Wyclef Jean and sold out shows at Madison Square Garden with Stevie Wonder, Bruce Springsteen, and Seal, to stints at the Kennedy Center with the Jimmy Heath Big Band and performance installations at the Whitney Museum, the Guggenheim Museum, and Museum of Modern Art in New York. He has performed as a classical soloist at Lincoln Center, and Carnegie Hall, as a special guest soloist/curator with the New York Philharmonic "Bandwagon," held chamber music residencies at the Metropolitan Museum of Art, National Sawdust, and appearances at the Newport Jazz Festival. His ensembles PUBLIQuartet and The Mighty Third Rail realize a vision to find personal and powerful connections between styles, cultures, and music. Stewart has worked with today's forward-thinking musicians including Henry Threadgill, Jessie Montgomery, Alicia Hall-Moran and Jason Moran, Mark O'Connor, members of International Contemporary Ensemble, Billy Childs, Diane Monroe, the JACK quartet, members of Snarky Puppy, Don Byron, Linda Oh,  Ari Hoenig, Matt Wilson, among many others.
An avid teacher, he has taught Chamber Music and "Cultural Equity and Performance Practice" at the Juilliard School, Directed the Contemporary Chamber Music program at the Perlman Music Program, served on the Board of Concert Artist Guild, Directed several orchestras and all levels of music theory at the Laguardia High School for Music & Art and Performing Arts for ten years, and is currently the Chamber Music and New Juilliard Ensemble Manager at the Juilliard School, in New York City. Stewart graduated magna cum laude from the Eastman School of Music with a BA in Mathematics from the University of Rochester.  
Curtis Stewart's Composer-in-Residence post is generously sponsored by Classical King FM 98.1.