September 26, 2022
For more information, please contact:
Shelby Denckla, executive assistant & office manager
425.970.3540
[email protected]
Founder returns to his roots and launches new studio location
Dr. Quinton Morris, founder of Key to Change, grew up in Renton and has opened a string studio and office for underserved students and students of color to take music lessons.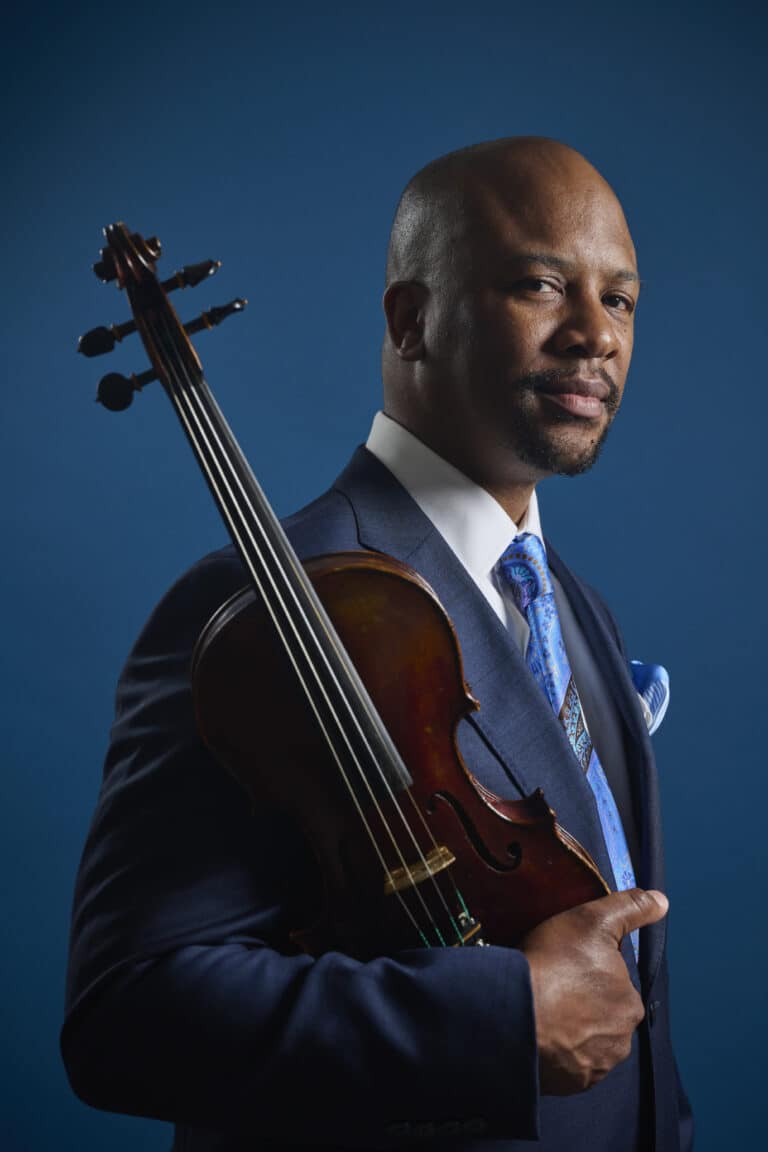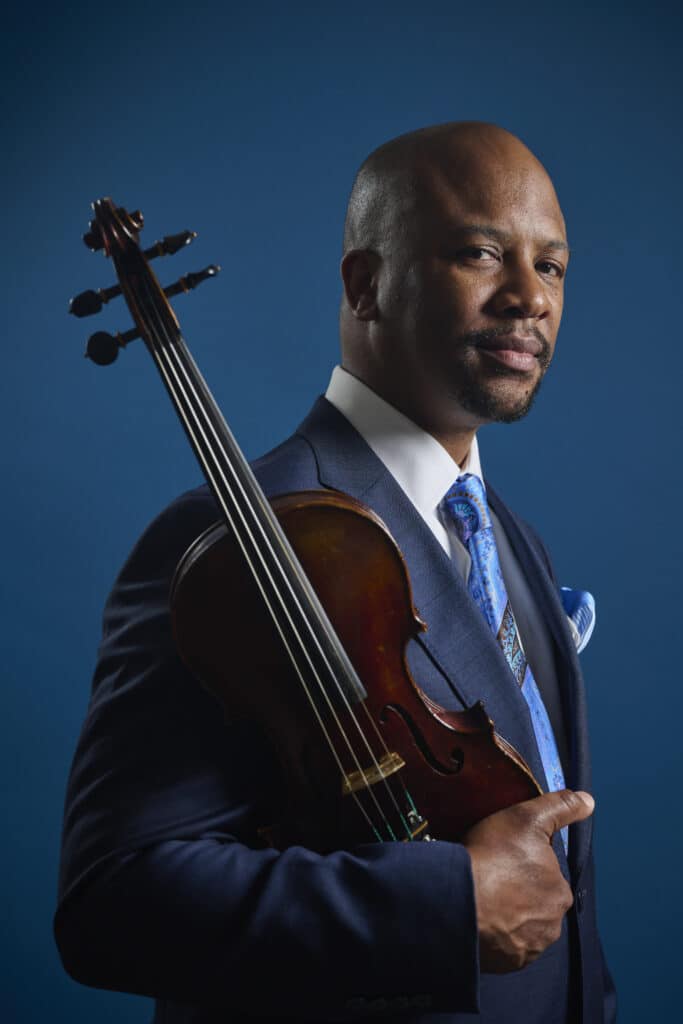 Dr. Quinton Morris, executive director & founder, Key to Change 
Renton – WA – Dr. Quinton Morris, executive director & founder of Key to Change string studio announced that he has moved his string studio to Renton to serve underserved and students of color who live and attend middle or high school students in the South King County area. The new studio location allows students to take lessons with Morris and his staff, participate in masterclasses with guest artists from diverse cultural and musical backgrounds, receive mentorship and leadership opportunities through the annual Solo String Festival, engage in college preparatory programs and perform in community outreach activities with community partner, the Seattle Symphony. 
Founded in 2017, Key to Change removes the financial and cultural barriers that prevent low-income and students of color from studying the violin or viola. Their core values are to empower youth to become self-reliant, independent student musicians. 
Key to Change has achieved enormous success since its inception. Student participants have received college scholarships, matriculated to various respected collegiate institutions, performed as guest soloists with regional symphony orchestras, opened for the Seattle Symphony, and received awards for their musical and leadership excellence. Over 90% of the current students receive need-based or merit scholarship assistance.
"This is a great step in the right direction for students to come to a place where they can learn music and thrive", said Dr. Quinton Morris, the executive director & founder of Key to Change. "There are so many students who still don't know about us, but by having a physical space to call our own, we hope that we're more accessible for students who want to come and take lessons with us". 
"I want to congratulate Key to Change on the launch of their new string studio. With the expanded space, I know they will impact more lives as they remove barriers and provide underserved students with an inclusive approach to classical music education", said Mayor Armondo Pavonne.
Dr. Morris is a Renton native, and a graduate of Renton High School with other notable alumni including Daniel Pattenaude, superintendent of Renton Schools and Aretha Thurmond, four-time NCAA All-American. Morris is currently an associate professor of violin and Seattle University and artist-scholar in residence at Classical King and the host of Unmute The Voices, a radio show and video series devoted to celebrating the accomplishments of people of color in classical music. His achievements include numerous sold-out recitals at Carnegie Hall, a two-year world tour, and a "Friends of Music" Teaching Award from the Washington State Music Educators Association. 
Key to Change will host their launch party on Friday, October 7, 2022 at 5:30pm at their new location. Their address is 200 SW Langston Road, Renton, WA 98057. The launch party will include student performances and a special address from Councilmember Dave Upthegrove and distinguished guests.