All master classes take place from 6-8pm PST and academic lectures take place on Fridays at 3:00pm remotely. If you are interested in attending a class, please contact us to receive RSVP and receive a link to our classes.
Key to Change is thrilled to offer our students master classes with distinguished guest artists from around the world. This school year our students will have the opportunity to work with the following renowned musicians:
Wednesday, October 7, 2020 at 6:00pm
Dr. Nicole Cherry is Assistant Professor of Violin at The University of Texas at San Antonio and second violinist of the award-winning Marian Anderson String Quartet. Dr. Cherry has performed extensively in distinguished venues including the Library of Congress, the Kennedy Center, Lincoln Center, Carnegie Hall, the Smithsonian, and the Banff Centre. A solo tour of the Middle East and Asia included performances before the Queen Noor of Jordan and in underdeveloped townships in Johannesburg during Apartheid.
Dr. Cherry served as artistic director of the Marian Anderson String Quartet Chamber Music Institute held in the underserved areas of Brazos Valley, Texas, as well as in St. Thomas,Virgin Islands. In recognition of this outreach with the quartet, Dr. Cherry garnered two Mayoral Proclamations, the Congress of Racial Equality's MLK JR. Award for Outstanding Arts Achievement and Chamber Music America's Guarneri String Quartet Award.
Dr. Cherry's doctoral research on the nineteenth-century Afro-European violin virtuoso, George Bridgetower, which explores historical socio-cultural theories in string music has garnered her awards that include Texas Tech University's Paul Whitfield Horn Award and the President's Excellence in Diversity and Equity Award. As a graduate of the Master's degree program, The Juilliard School profiled Dr. Cherry in the Journal's 100th-anniversary issue, "A Quiet Revolution: Juilliard Alumni and the Transformation of Education in America Through the Arts."
Please RSVP to receive link to attend this master class virtually.
---
Wednesday, November 4, 2020 at 6:00pm
American violinist, Dr. Immanuel T. Abraham, is an award-winning performer, composer, masterclass clinician, and pedagogue. He has toured seven countries, and has been a featured artist for PBS, CBS, Blue Lake Public Radio, American String Teachers Association magazine, Southwest Strings, Fiddlershop's "Music is for Everyone", The Entertainer Magazine, Shar Music Company, Mind Over Finger, Violin Podcast, Arizona Daily Star Newspaper, Lovin' Life in Tucson Newspaper, The Arizona Jewish Post Newspaper, the Tucson Film Festival, and much more.
His versatility as a performer spans many genres. He has served as the Concertmaster for the Annual Concert Without Borders at the Douglas/Agua Prieta port of entry, the Michigan Pops Orchestra, the Arizona Symphony Orchestra, the Arizona Contemporary Ensemble (ACE), Monmouth Symphony Orchestra, MuseArt, and Opera in the Ozarks. In recent years, Dr. Abraham also opened for We The Kings, Ben Folds, HelloGoodbye and numerous other popular bands. For these, in addition to their sets, he invariably plays his own original compositions on his 5-string electric violin, custom-designed by Ned Steinberger.
Dr. Abraham is the author of "J.S. Bach's Chaconne: A Performer-Composer's Approach to Interpretation", and composer of the "Abraham 24 Caprices for Solo Violin". He has also written complete theatrical scores, three milti-movement string quartets including "The Gilgamesh Quartet" and "Codex Janus Quartet" (reviewed by SHAR). He is also the founder and director of The Violin Guild, and artistic ambassador of Southwest Strings, WMutes, and Ovation Press. His instagram, @TheViolinDoctor, engages 20,000 followers. Dr. Abraham is an active advocate of world kinship through the arts, social equality, and environmental proactivity.
Please RSVP to receive link to attend this master class virtually.
---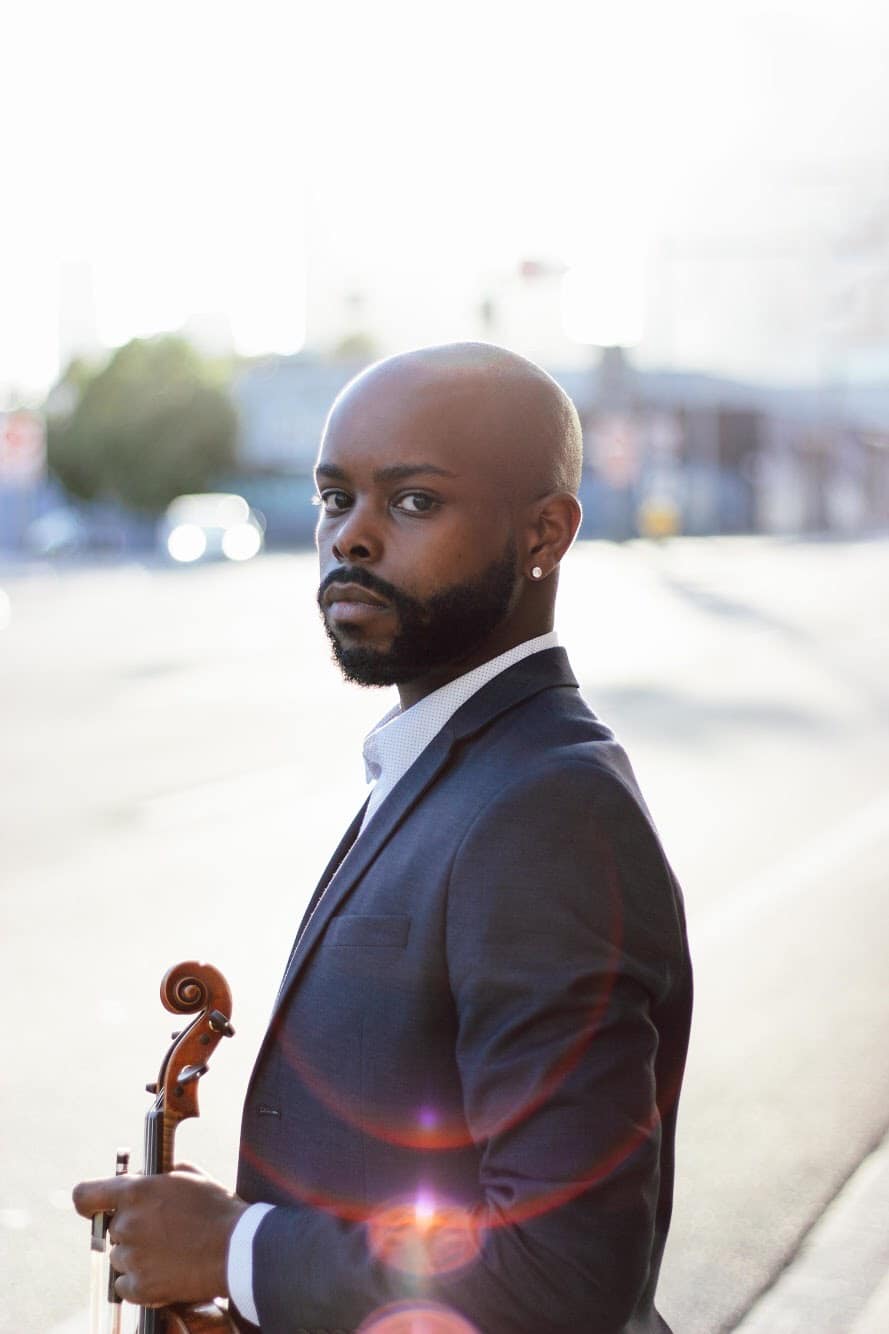 Wynton Grant, violinist and lecturer
Friday, November 13th at 3:00pm
Lecture: YOUR Truth Will Set You Free: A Candid Conversation about Life and Entrepreneurship as a Musician
LA-based Grammy-nominated musician and serial entrepreneur Wynton Grant will address some realities facing students and new professional musicians. A recent graduate himself, Wynton will discuss practical and strategic actions students can take to leverage their own particular skill sets and connections into a sustainable career, and provide suggestions on ways to best prepare for an uncertain future in unprecedented times.
Grammy-nominated violinist, composer, and multi-instrumentalist Wynton is one of Los Angeles' most sought-after performers. Wynton can be heard on record with today's hottest artists from Shawn Mendes and Miley Cyrus to Alicia Keys and has toured internationally with Grammy-winning artist Rostam. He has recorded for composers like Hans Zimmer and Alan Menken, and can be heard on the soundtrack to Disney's Mulan (2020), The Lion King (2019), and more.
The sole recipient of The Dean's Prize upon his graduation from the Yale School of Music, Wynton is also an alumnus of the University of Southern California and Lynn Conservatory.
Wynton is equally at home in classical and pop music settings, and constantly discovering new techniques for violin performance, including beatboxing, singing, and rapping while playing.
In addition to music, Wynton is a passionate and successful serial entrepreneur. The founder/CEO of Visions Unlimited Media, Staash International, and Sola, Wynton is also an active real estate investor with a portfolio of properties in Southern California and Wyoming.
Please RSVP to receive link to attend this master class virtually.
---
Wednesday, December 2, 2020 at 6:00pm
Timothy Peters is in his 8th season with the Malaysian Philharmonic Orchestra, where he is currently serving as Principal 2nd Violin. He has performed as a titled guest with many of the world's leading orchestras, including Principal 2nd Violin of the Dresden Philharmonic (Germany), Sub-Principal 2nd Violin of the BBC Philharmonic (Manchester, UK), Principal 2nd Violin of the Singapore Symphony Orchestra, and Guest Concertmaster of the Malaysian Philharmonic Orchestra. Additionally, he has performed as a guest player with the Houston Symphony, San Diego Symphony, Houston Grand Opera, Houston Ballet, and Charleston Symphony Orchestra. He has appeared as Concertmaster with many of the USA's leading festival orchestras, including the Spoleto USA Festival and the National Orchestral Institute.
Timothy's many solo performances include recital appearances at the Kennedy Center in Washington, D.C., at the Hobby Center for the Performing Arts in Houston, Texas, and an appearance as a soloist on Garrison Keillor's popular radio show, "A Prairie Home Companion". His recent concerto appearances include performances with the Malaysian Philharmonic Orchestra, Malaysian Philharmonic Youth Orchestra, and Maggini Ensemble (Houston, Texas).
Please RSVP to receive a link to attend this master class virtually.
---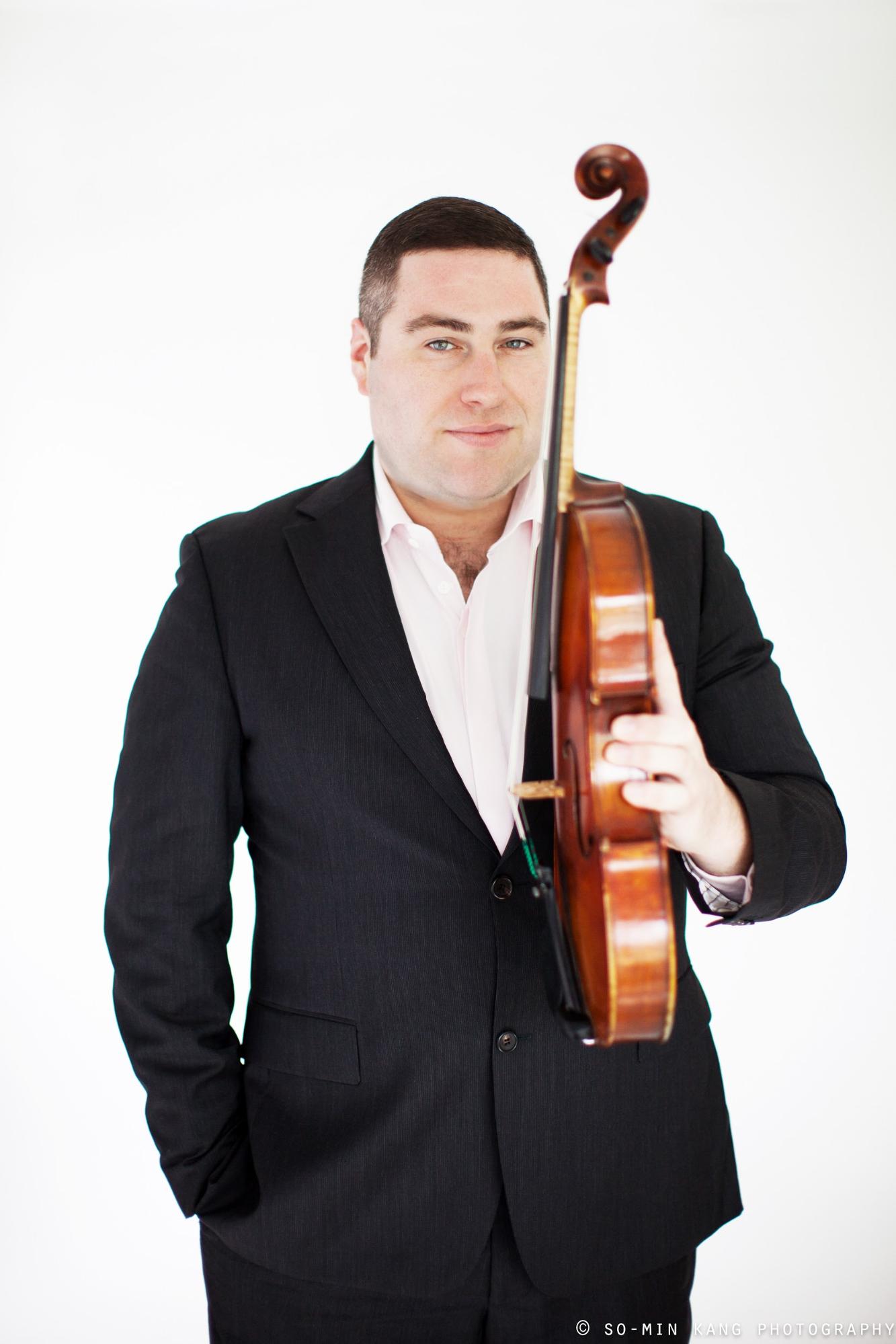 Michael Klotz, viola and violin
Wednesday, January 20, 2021 at 6:00pm
Born in 1978 in Rochester, NY, Michael Klotz has established an international reputation as a performer and pedagogue of the viola. Klotz made his solo debut with the Rochester Philharmonic at the age of 17 and has since then appeared as soloist with orchestra, recitalist, chamber musician, and orchestra principal worldwide. He joined the Amernet String Quartet in 2002 and has toured and recorded commercially with the ensemble throughout the U.S., Canada, Mexico, Israel, Japan, South Korea, Romania, Colombia, Belgium, and Spain. Klotz has performed at some of New York's most important venues, such as Carnegie Hall, Alice Tully Hall, Weill Hall, Merkin Concert Hall, MoMA, Bargemusic, and the Kosciuzsko Foundation.
Michael is a graduate of the Eastman School of Music, where he was awarded the Performer's Certificate. In 2002 he became one of the few individuals to be awarded a double Master's Degree in violin and viola from the Juilliard School.
He is a dedicated teacher and serves as Senior Instructor and Artist-in-Residence at Florida International University in Miami, where he teaches viola and chamber music. Additionally, he teaches a select number of highly gifted pre-college students. Michael Klotz resides in Hallandale Beach, FL with his wife Kelly and sons Jacob and Natan, as well as two dogs and a cat.
Please RSVP to receive a link to attend this master class virtually.
---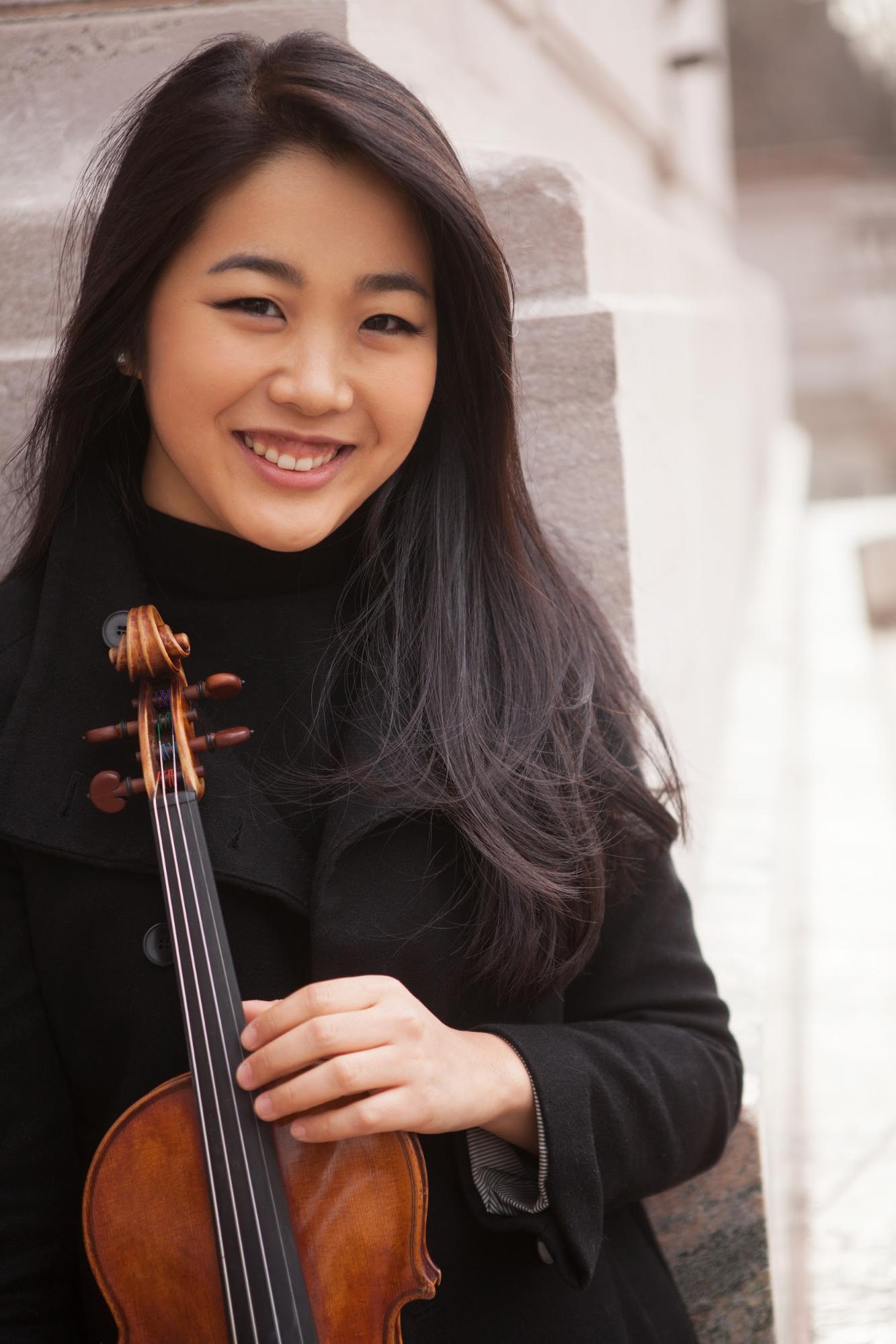 Wednesday, April 7, 2021 at 6:00pm
A recipient of the 2015 Avery Fisher Career Grant, as well as a top prizewinner of the 2012 Walter W. Naumburg Competition and the Astral Artists' 2010 National Auditions, Kristin Lee is a violinist of remarkable versatility and impeccable technique who enjoys a vibrant career as a soloist, recitalist, chamber musician, and educator. "Her Technique is flawless, and she has a sense of melodic shaping that reflects an artistic maturity," writes the St. Louis Post‑Dispatch, and The Strad Reports, "She seems entirely comfortable with stylistic diversity, which is one criterion that separates the run-of-the-mill instrumentalists from true artists."Kristin Lee has appeared as soloist with leading orchestras including The Philadelphia Orchestra, St. Louis Symphony, St. Paul Chamber Orchestra, New Jersey Symphony, Hong Kong Philharmonic, Ural Philharmonic of Russia, Korean Broadcasting Symphony, Guiyang Symphony Orchestra of China, Orquesta Sinfonica Nacional of Dominican Republic, and many others. She has performed on the world's finest concert stages, including Carnegie Hall, Avery Fisher Hall, Lincoln Center presented by the Musicians Emergency Fund,the Kennedy Center,Philadelphia's Kimmel Center, the Metropolitan Museum of Art, the Ravinia Festival, the Louvre Museum in Paris, Washington, D.C.'s Phillips Collection, and Korea's Kumho Art Gallery. An accomplished chamber musician, Kristin Lee is a member of the Chamber Music Society of Lincoln Center, performing at Lincoln Center in New York.
Please RSVP to receive a link to attend this master class virtually.
Photo by: Arthur Moeller
---
Wednesday, May 5, 2021 at 6:00pm
Described as "passionate, electrifying, and innovative," international, Billboard-charting recording artist Chelsey Green breaks down stereotypes of traditional violin and viola playing. A native of Houston, Texas, Dr. Chelsey Green is a multi-instrumentalist, vocalist, entrepreneur and educator that combines classical and contemporary to make music uniquely her own.
Chelsey and her ensemble, Chelsey Green and The Green Project, have released four studio projects, debuted on the Billboard Contemporary Jazz and iTunes Jazz charts and performed live shows and educational workshops around the world; including shows throughout the United States as well as through the Middle East, Eastern Europe, Japan and Haiti. Dr. Green maintains an active performance and recording schedule while also teaching full-time as an Associate Professor at the prestigious Berklee College of Music.
A few performance highlights include the 62nd Annual GRAMMY Awards with Lizzo, Songs In The Key Of Life Tour (D.C.) twice with Stevie Wonder, Mid-Atlantic Jazz Festival with jazz violinist Regina Carter, the Essence Music Festival with MC Lyte, the Theater at Madison Square Garden with J.Cole, NPR Tiny Desk with Wu-Tang Clan, the Boston Pops with Rhiannon Giddens, a feature ensemble debut with The National Symphony Orchestra and a nationally syndicated Walmart commercial produced by BET Networks appearing alongside Kirk Franklin and Estelle.
Dedicated to educating youth of all backgrounds, Chelsey Green and The Green Project also spend time devoted to the community by providing a wide range of educational music workshops to city and county schools, after school programs and educational groups to illustrate the magical power music can have in their lives.
Hear and see more at www.chelseygreen.com.
Please RSVP to receive a link to attend this master class virtually.
Photo by: Derrel Todd Photography